Today UPM Plywood operates worldwide though its roots are well established in Finland dating back to the 19th century. The founder of UPM's plywood business, Wilhelm Schauman was quite an entrepreneurial person who continuously started new businesses.
He saw great potential in plywood and the mill in Jyväskylä, Finland was started in 1912. The Schauman company was not the first producer of plywood, but it brought large scale and up-to-date manufacturing processes to Finland.
Front-runner
Soon after the Schauman company introduced plywood to the market, they became leaders in their field. As demand for plywood increased markedly after the First World War, production was started also in Savonlinna in 1921, and three years later a mill in Joensuu was acquired.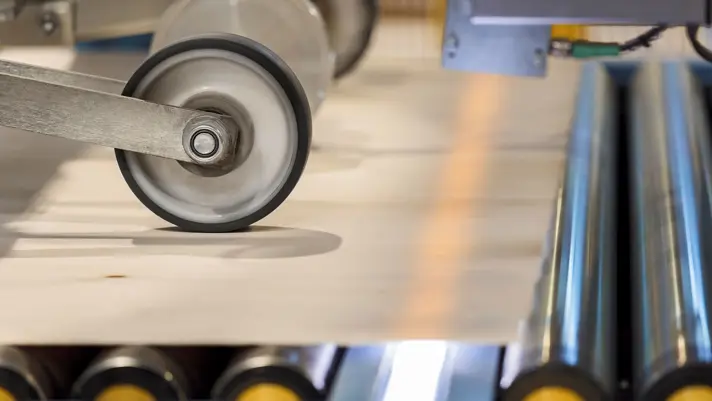 In 1924 more than half of Finnish plywood was produced at one of Schauman's mills. At that time, the company was the biggest plywood exporter in the world. However, competition reduced Schauman's market share to about 30 %.​
Over the decades the company grew rapidly and in the 1990s annual production capacity of 1 million cubic metres of plywood and veneers was reached. Moreover in 1990 plywood production also started in Russia and in 2000 in Estonia.
Innovations
Innovations have always been at the forefront in plywood production at UPM. We are the front-runner in plywood research and development and continue to introduce innovative solutions for our customers.
One of the big innovations in plywood manufacturing in the 1920s was jointing the veneers together. By jointing veneers, the previously wasted wood raw material is used in plywood production. From the beginning of the 1960s the company increased its processing production of plywood. The WISA-Form panel was introduced and the WISA trademark was launched. In 1976 the share of further processed products exceeded bulk products, and today special plywood's share of total production is substantial.