UPM Jyväskylä Plywood Mill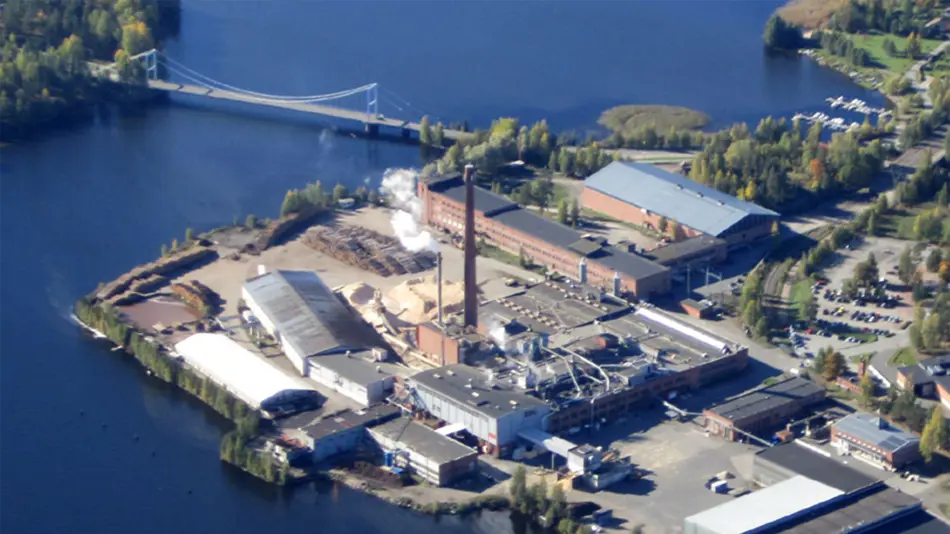 Location
Jyväskylä, Finland, approx. 270 km from Helsinki
Personnel
240
Production capacity
100,000 m3 / year
Products
Standard uncoated and coated plywood made from birch and spruce, as well as special plywood e.g. for components. Main end use areas are construction, formwork, parquet and furniture industries.
History
1913 The plywood mill is founded by Hugo Parviainen
1914 Plywood production starts
1917 The mill is destroyed by a fire
1918 The plywood mill is rebuilt
1946 The mill is acquired by Enso-Gutzeit Oy
1971- 74 Extension of the mill premises
1990 Enso-Gutzeit Oy sells the plywood mill to Schauman Wood Oy
1991-95 Expansion of the mill
1996 Schauman Wood a subsidiary of UPM-Kymmene Oy
2004 UPM-Kymmene Wood Oy is established
2007 New packing and coating lines
2011 The production of UPM Grada, the new thermo-formable wood material starts.