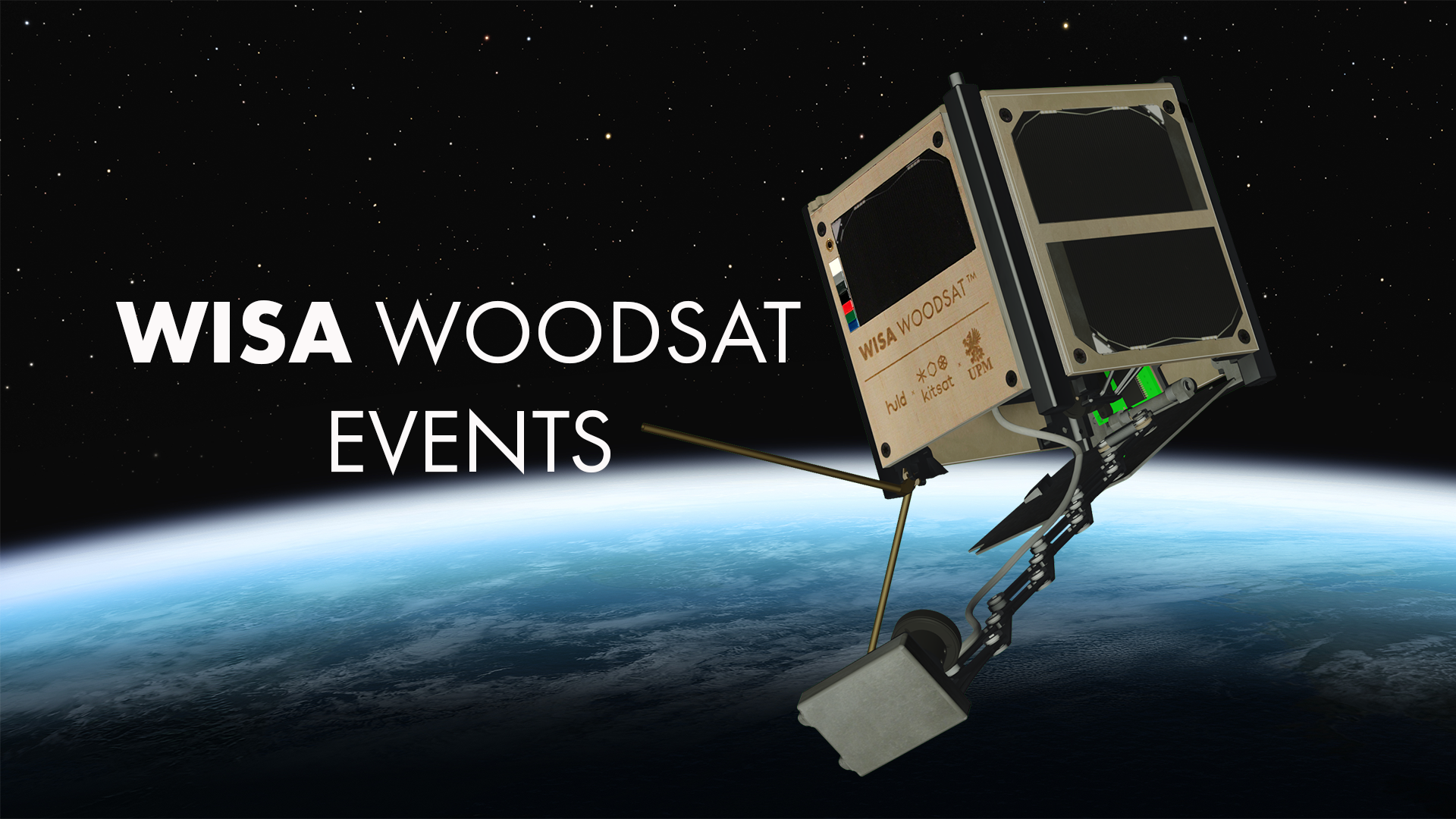 This weekend you have three possibilities to see WISA Woodsat yourself in Finland and in Estonia. WISA Woodsat will be present at three events starting from Kaivopuisto Airshow in Helsinki, and followed by Puusta Pitkälle Geocaching Mega event in Lahti and Estonian Aviation Days in Tartu.

Kaivopuisto Airshow 2021, Helsinki, 6 Aug
Kaivopuisto Airshow is an open aviation event in the heart of Helsinki. The event takes place on a prime location of Kaivopuisto park in Helsinki and it is free for the public to attend. The airshow program includes both flight display performances and an exhibition area.
On Friday 6 August between 12:00-20:00 you can find the WISA Woodsat stand (stand #9) at the exhibition area. You can meet the Arctic Astronautics satellite development team as well as see the WISA Woodsat satellite.

Puusta Pitkälle Geocaching Mega Event, Lahti, 7 Aug
Puusta Pitkälle Geocaching Mega Event gathers Geocaching enthusiasts from all over the world to meet in Lahti, Finland. The event theme celebrates the rich woodworking heritage of the City of Lahti. As Lahti is the home city of UPM Plywood, what would be a better place to display the first wooden satellite in the world, WISA Woodsat.
During the event you can build your own model satellite at the WISA Woodsat workshop and at 14.00 the WISA Woodsat team will be on the stage to talk about the project.

Estonian Aviation Days, Tartu, 8 Aug
Estonian Aviation Days is the largest aviation event in the Baltics, organized by the Estonian Aviation Museum and Estonian Aviation Academy.
On Sunday 8 August you have an opportunity to hear the WISA Woodsat story at 12:00, 14:30 and 16:00 on the main stage. Between these times you can meet WISA Woodsat developers at our stand.
Read more about Estonian Aviation Days