European design house trusts sustainable plywood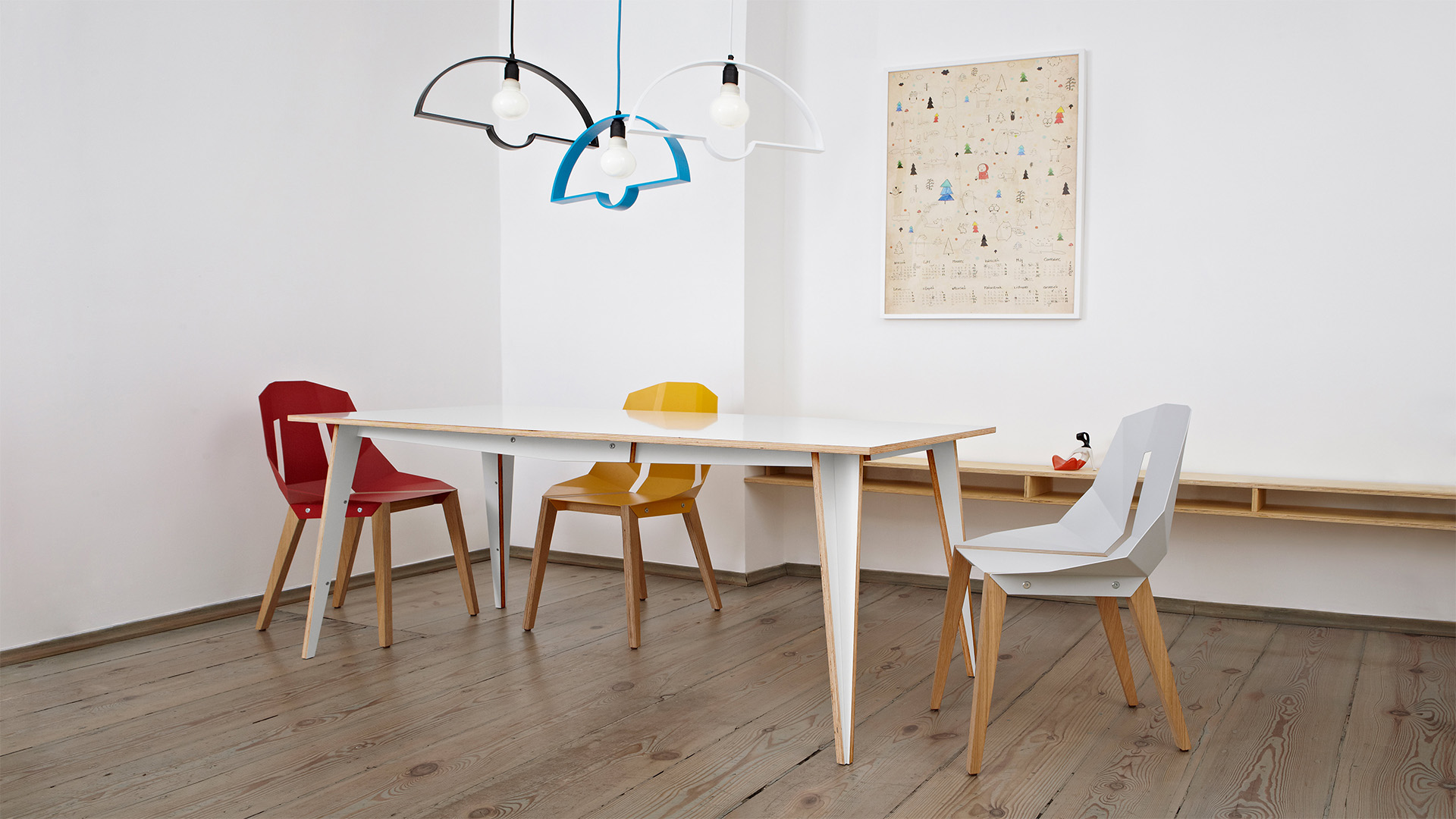 Trendy Polish design house Tabanda uses UPM Plywood's WISA-Birch and thermo-formable wood panel UPM Grada in its fun and unique furniture. Tabanda's products are often seen in interior design magazines like Elle Décor or at design exhibitions.
Sustainability and quality are very important to design house Tabanda when it chooses materials for its products.
"All the materials we use in our products are environmentally sustainable. We started using UPM Plywood products in our furniture and designs since the material has the best quality and it comes from sustainably managed forests," says Tomek Kempa, Head Designer and one of the three founders of Tabanda.
Tabanda was established almost 10 years ago – born out of a passion for wood. The three founders, Megi Malinowski, Filip Ludka and Tomek Kempa, wanted to design simple and beautiful objects with a fun twist. "We want to create objects that make people happy," Kempa says, adding that with UPM Plywood products this is possible.
"For us, the beautiful appearance of plywood is crucial. All our products are veneered so what we value the most is the nice and clean cross section of sheets. The material has also been easy to work with."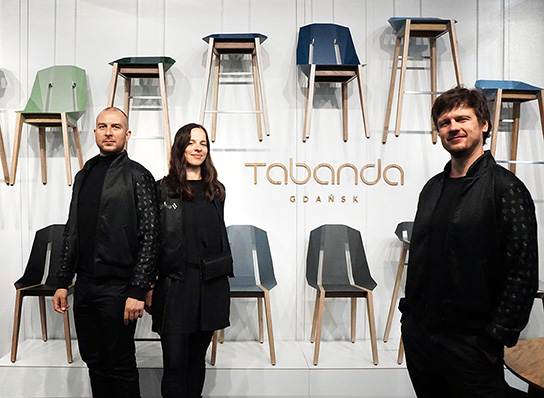 This spring, Tabanda participated in the ICFF convention in New York and presented the Diago series including chairs, bar stools and kitchen stools made of WISA plywood.
Good quality and sustainability with birch plywood
Tabanda's customers appreciate good design and eco-friendliness. In many pieces of its design furniture, Tabanda uses WISA-Birch panels.
"Our customers are usually people who want to get something extraordinary for their interiors. They are focused on good design and sustainability. All the materials we use in our products are environmentally sustainable," Kempa explains. "Our philosophy is not only to think about the origin of the material but also pay attention to how much we need to work with it or how much energy it consumes. This is a matter of good design, production processes and the quality of the raw material."
Designers use WISA-Birch plywood, in most cases veneered, and then the shapes are cut by CNC machine. The finishing touch is made by hand. With WISA-Birch designers can provide the furniture with excellent strength and a beautiful, light look.
UPM Grada makes design easy
Tabanda's furniture has interesting and unconventional shapes. For instance, the day bed Napka and their Gapa desk are inspired by 1960's and 1970's streamlined style. To create innovative shapes in this furniture, the designers used thermo-formable UPM Grada wood panels.
With UPM Grada, there are none of the traditional limitations of form pressing. It can be pre-machined and formed in several stages. It is also possible to form only a selected part of the component with UPM Grada. A single component can be formed in less than one minute, and the whole process can be fully automated. So it takes only one person to operate a form pressing unit on a manual run.
"UPM Grada enabled us to experiment with plywood bending in an easy and cheap way. Thanks to this technology, two of our new products, Napka and Gapa, can be manufactured in small production runs. This ensures that every product is unique, and the quality is great every time," Kempa says.
Savings in design costs
With UPM Grada, Tabanda has been able to save design costs and try new things. Prototyping has also been easy.
"The biggest advantage is that we don't need expensive moulds. It is possible to implement designs without mass production. Series of 100 or 200 items are profitable. UPM Grada also gives us a possibility of shaping very large objects without costly, massive moulds. That's the case for example with our Napka day bed," Kempa explains.
"Quality, sustainability and price are all things that we consider when choosing materials for our products. Both WISA-Birch and UPM Grada meet and exceed our standards," he adds.

Photos: Tabanda