WISA-Parquet Veneer is a backing veneer for the parquet industry, designed to balance the structure of 3-layer parquet. In a 3-layer parquet structure, the veneer is covered with slats, on top of which the parquet rods are placed. The veneer keeps the parquet straight, making it easy to install.  
UPM Plywood has extensive experience in both veneer manufacturing and expertise as a partner in the parquet industry. We deliver WISA-Parquet Veneer in the dimensions, quantities and the exact humidity required by the customer.  
"Dimensional accuracy and moisture management are basic prerequisites, complemented by UPM Plywood's know-how and flexible delivery methods. The dimensional tolerances of the veneers we manufacture are top-class, " says Sirkku Salmikuukka, who is responsible for the end-use at UPM Plywood.
UPM Kalso mill in Finland produces spruce veneer, which is a renewable, 100% natural product. All the raw materials we use come from FSC™ (FSC C009856) and PEFC (PEFC/02-31-112) certified sustainably grown forests. Wood is a climate-friendly building material because as it grows, it sequesters carbon from the atmosphere and acts as a carbon sink throughout its life cycle. Veneer also helps to maintain good indoor air quality as a natural part of the floor material.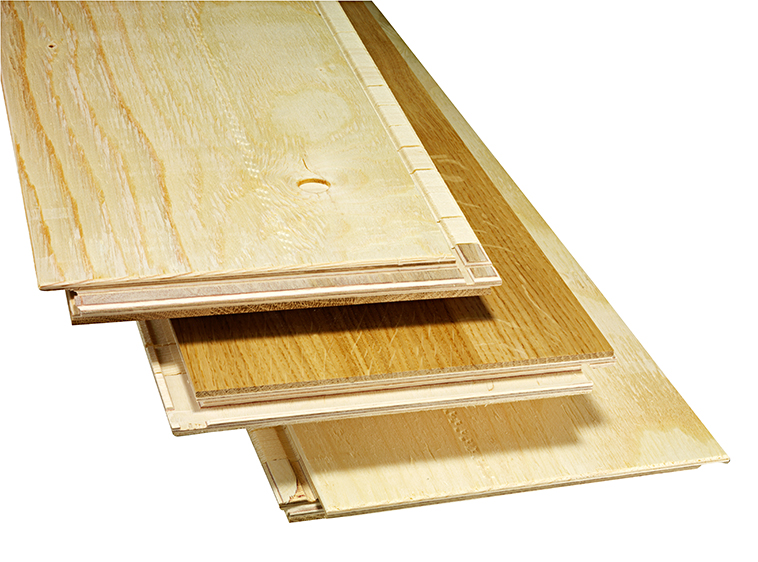 Dimensionally accurate veneer delivered reliably
When the veneer is cut to size, dried to desired moisture class, and carefully packed, it can be used in the manufacture of parquet without separate treatment. Thanks to long-term partnerships, UPM Plywood has end-use knowledge and technical know-how that keeps us a step ahead of the competition. Customer relationships are long, and operations are transparent. 
"We have invested in technological solutions that bring quality and flexibility to our production. We know our customers and understand their challenges, so we can also take part in solving potential problems, " Salmikuukka says. 
The Kalso plant is ISO 14001 certified and open to supplier audits. A transparent management system is also an important part of responsibility. 
As the market leader, we are constantly developing our operations 
Parquet backing veneer is utilized in countries that use and manufacture wood flooring materials in Scandinavia and Central and Eastern Europe, such as Finland, Sweden, Austria and Germany. 
"UPM Plywood is the European market leader. One reason for this is our reliable and flexible delivery system and logistics. This has also received good feedback in our customer surveys during the pandemic, " says Salmikuukka. 
Product quality and operational performance are the foundation on which customer collaboration is built. Equally important is answering customers' questions quickly and truthfully and constantly improving UPM Plywood products and operations. 
In addition to veneer production, UPM has plywood products suitable for the parquet industry, which can be used as end joint reinforcements in 3-layer parquet or as a base layer material in 2-layer parquets.