Lecitrailer is the leading manufacturer of trailers and semi-trailers in the Spanish market with a market share of 25% in 2021. With exports of 57% of its production, the company is one of the main international players in the market.
In addition, Lecitrailer is a vendor for second-hand vehicles, offers trailer rental, and has a large stock of original spare parts for all makes. These services are complemented by the company´s own after-sales service bases in Zaragoza, Barcelona, Madrid, Seville, and Valencia as well as Lyon in France, and Mangualde in Portugal.
"Flexibility is definitely our strength", Lecitrailer Export Area Manager Rodrigo Alvarez maintains. "We can manufacture basically any type of vehicle configuration."
Alvarez also points out the durability of the Lecitrailer vehicles: The cataphoresis process on the chassis ensures a uniform layer on the entire surface of the chassis of KTL primer of 50 microns, which is the highest chassis protection available on the market.
"This allows us to offer our customers a 10-year warranty against perforation corrosion."
Another competitive advantage is Lecitrailer´s after-sales service bases, where the company offers repairs for all types of semi-trailers of any brand.
"This is something that no other semi-trailer manufacturer in Europe has, and it allows us to provide even better service to our customers."
WISA plywood offers versatility and sustainability
"We offer our clients special constructions that have custom dimensions and are more robust. That's why we have special requirements also for plywood", Alvarez says.
"If need be, UPM Plywood can provide plywood also for niche products, such as sliding floors."
The raw materials for UPM's WISA plywood come from sustainably managed, third-party certified forests. Lecitrailer views the sustainability of WISA Plywood as a competitive edge in conquering new markets.
"The material we use must be sustainable – this is how we work. Plus, every market is looking for products and brands that have a sustainable base."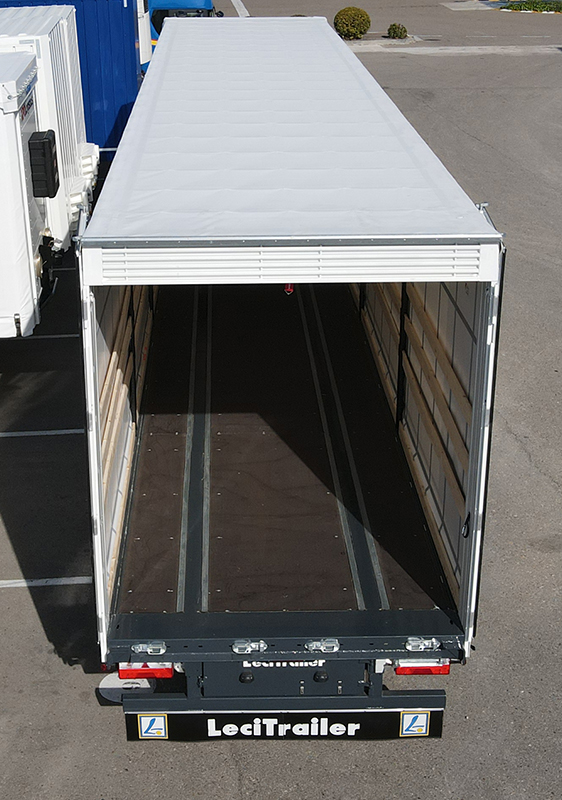 Plywood flooring solidifies French markets
For Lecitrailer, the French market is the most important after Spain, and with strong exports, Lecitrailer is the third-most popular brand in France, with a market share of 9,81% as of 2021.
Alvarez recounts that the French market has formerly been dismissive of plywood flooring, preferring hardwood, or solid tropical woods, such as kapur or keruing. The recent German influence has led to a somewhat greater acceptance of plywood flooring, appealing to the advantages it offers in terms of better watertightness and better durability. Due to the new trend, Lecitrailer seeks to expand its market share in France.
"We use UPM's premium birch plywood for semi-trailer floors because of its good balance between the strength of the material and its weight and density. WISA plywood also offers the highest strength for our special constructions, with up to 20% higher strength than those from other manufacturers."
As well as in domestic markets, steady and reliant supply of quality plywood also plays a crucial role in Lecitrailer´s offshore ventures.
"We greatly appreciate that deliveries and service from UPM are guaranteed with annual contracts. UPM has been Lecitrailer's preferred plywood supplier since 1990 and we expect it to remain so. We hope to continue our partnership for a long time", Alvarez says.
Text: Vesa Brandt
Photos: Lecitrailer