UPM Plywood, Arctic Astronautics and Huld will present the prototype of the first ever wooden satellite WISA WOODSATTM on 12 May on UPM Plywood's YouTube channel. The live event begins at 12 EEST (11 CEST) and is open for all interested.

The event will be hosted by Ari Voutilainen from UPM Plywood and features Sami Uuksulainen from UPM Plywood, Jari Mäkinen from Arctic Astronautics and Kevin Vainio from Huld. The presenters will unveil the prototype, explain the technical aspects of the satellite in detail and discuss the challenges of this unique space mission. They will also answer questions sent via channel's chat or social media.
The project for launching this first ever wooden satellite was revealed to the world in April and was welcomed with great enthusiasm. WISA Woodsat will be launched into Earth's orbit by the end of 2021 from the Mahia Peninsula launch complex in New Zealand. The satellite will be carried to polar orbit by Rocket Lab's Electron launch vehicle.
The nanosatellite is designed and built in collaboration with Arctic Astronautics, Huld and UPM Plywood. It will gather data on the behavior and durability of plywood over an extended period in the harsh orbital conditions in order to assess the use of wood materials in space structures. The specially coated WISA®-Birch plywood will be monitored by a suite of sensors provided by the European Space Agency and two cameras. One of the cameras will be on deployable boom.
In addition to testing plywood, the satellite will demonstrate accessible radio amateur satellite communication, host several secondary technology experiments, validate the Kitsat satellite platform in orbit, and popularize space technology to the public.
The countdown to WISA Woodsat's launch can be followed on the mission website wisawoodsat.space. WISA Woodsat can be found in social media channels with the handle @wisawoodsat and #wisawoodsat.
The media can see the satellite and interview the key persons at UPM headquarters in Helsinki on 12 May after the online event. Because of the COVID restrictions, the time slots are shared individually; please contact UPM media team at media@upm.com or +358 40 588 3284 in advance.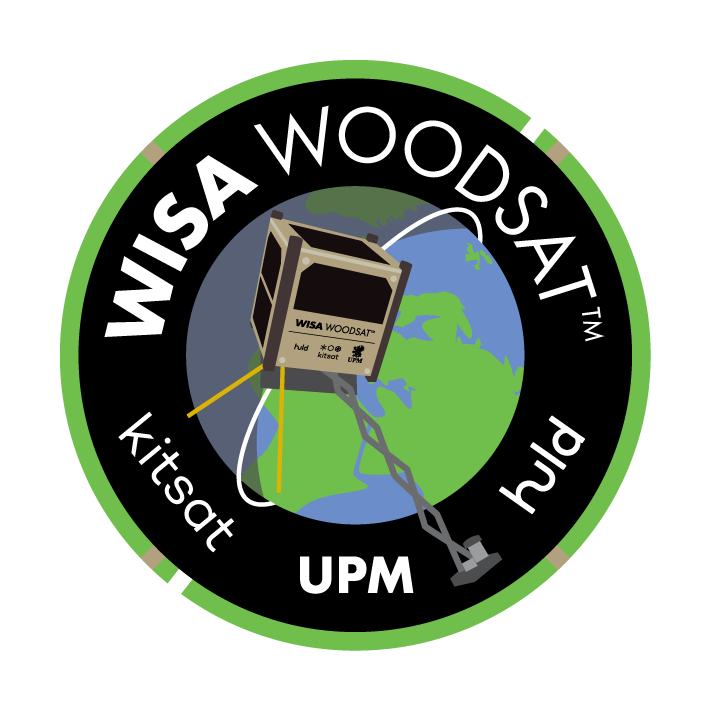 For further information please contact:
Jari Mäkinen, tel +358 40 550 9198 / jari@kitsat.fi
Ari Voutilainen, tel +358 40 671 9995 / ari.voutilainen@upm.com
Matti Anttila, tel. +358 500 621 791 / matti.anttila@huld.io
Pictures for media: https://materialhub.upm.com/l/bH9_mdR7TTTB
UPM, Media Relations
Mon-Fri 9:00-16:00 EET
tel. +358 40 588 3284
media@upm.com
UPM Plywood
UPM Plywood offers high quality WISA® plywood and veneer products for construction, vehicle flooring, LNG shipbuilding, parquet manufacturing and other industrial applications. In 2020 UPM Plywood sales was EUR 400 million and it had 2,100 employees. UPM has five plywood mills and one veneer mill in Finland as well as plywood mills in Russia and Estonia. – www.wisaplywood.com
WISA, WISA WOODSAT and WOODSAT are trademarks of UPM Plywood.
UPM
We deliver renewable and responsible solutions and innovate for a future beyond fossils across six business areas: UPM Biorefining, UPM Energy, UPM Raflatac, UPM Specialty Papers, UPM Communication Papers and UPM Plywood. As the industry leader in responsibility we are committed to the UN Business Ambition for 1.5°C and the science-based targets to mitigate climate change. We employ 18,000 people worldwide and our annual sales are approximately EUR 8.6 billion. Our shares are listed on Nasdaq Helsinki Ltd. UPM Biofore – Beyond fossils. www.upm.com
Follow UPM on Twitter | LinkedIn | Facebook | YouTube | Instagram | #UPM #biofore #beyondfossils
Arctic Astronautics
Arctic Astronautics is a start-up from Finland, which has created the Kitsat educational satellite and the related STEM teaching material package. Kitsat is a fully functional one-unit CubeSat, specifically made for educational use with earthly components. It can be also used for stratospheric flights or easily upgraded with space-qualified parts into a qualified satellite, as demonstrated with WISA®Woodsat. Arctic Astronautics graduated from the European Space Agency's Business Incubation Center in Finland in 2020. –www.arcticastronautics.fi
Huld
Huld is a European technology design house with experience from the space industry since 1989. It is now also reaching out to the New Space industry combining software and testing knowhow with tailor-made additive manufacturing mechanisms and out-of-the-box thinking. Huld provides the additively manufactured deployable camera boom and related structures for the mission. – huld.io