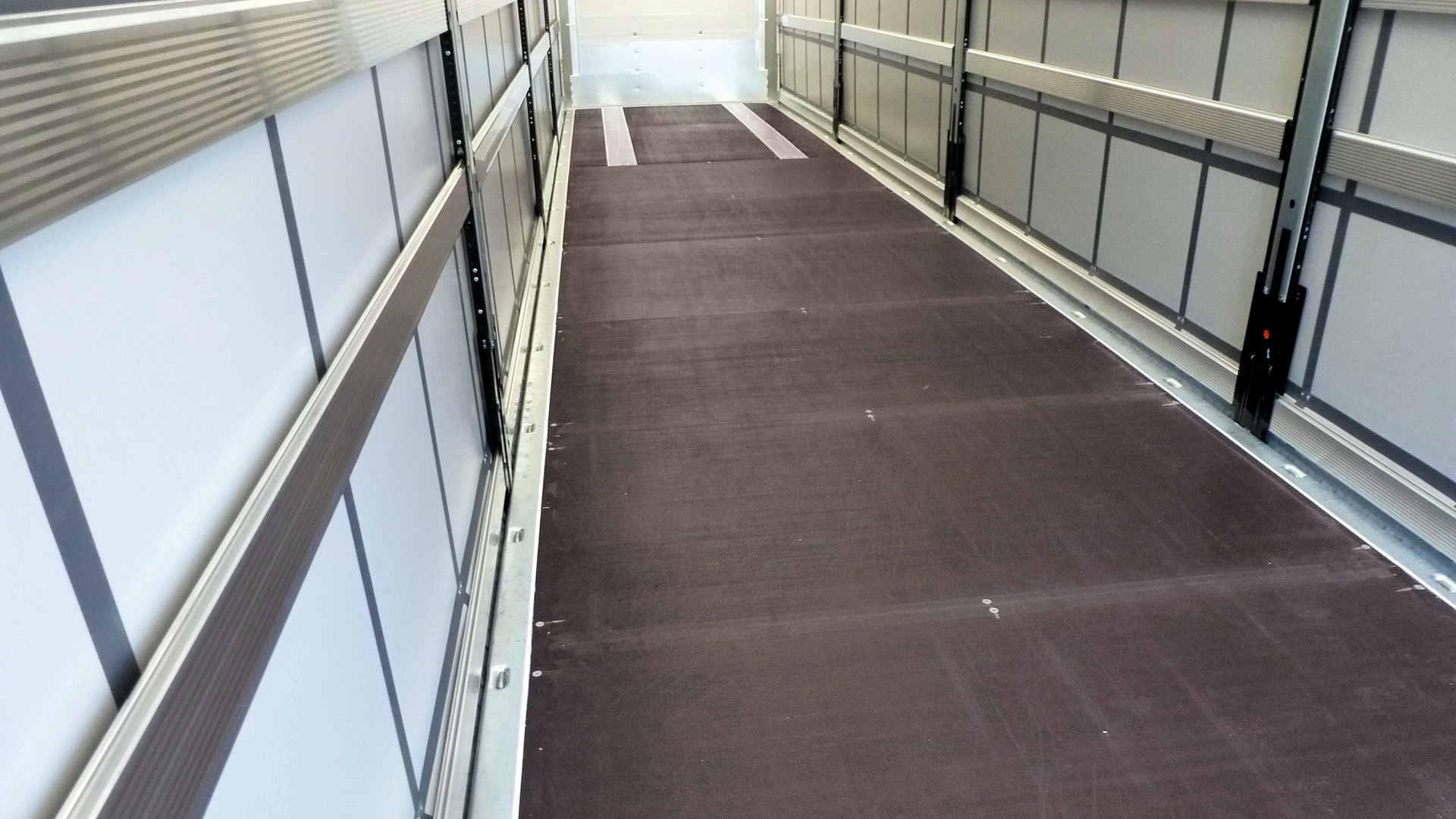 UPM Plywood is the main supplier of flooring solutions to Europe's leading manufacturer of commercial vehicles, Schmitz Cargobull. The cooperation has lasted for almost 30 years, and as it is built on a foundation of mutual trust, it is only getting stronger with time.
With a turnover of 2.2 billion euros and 65,000 vehicles produced in 2021, German Schmitz Cargobull is Europe's biggest, and the world's third largest, manufacturer of semi-trailers, trailers, and lorry bodies. Schmitz sells vehicles to a variety of different companies, such as DHL, McDonald's, and Amazon, to name a few.
Along with steel and welding parts, plywood flooring is among the most important materials in quality trailer production, explains Andreas Groll, who is responsible for the purchasing department for chassis products at Schmitz.
UPM Plywood provides the German trailer maker with WISA-Wire and uncoated WISA-Birch plywood and is today the main supplier for several reasons, of which the most critical is trust. With their three-decade-long history of cooperation, the two companies have had time to build a strong relationship.
"The cooperation with UPM is very trustful and we can always rely on UPM for quality plywood," Groll says.
Plywood flooring lasts a lifetime
Being strong and lightweight, plywood is a perfect material for trailer floors. "Our goal is always to reduce weight from the vehicle so we can offer our customers more payload," says Groll.
Plywood flooring functions as a load-bearing element in the vehicles, so in addition to being strong, the material needs to be of a consistent and high quality, and that is something that UPM can deliver, Groll assures.
Schmitz uses WISA-Wire for the complete floors in semitrailers, while uncoated WISA-Birch plywood is used in refrigerated trailers.
"The refrigerated trailer has a sandwich construction, where we put raw plywood into the isolation floor," Groll explains. "The price-performance ratio is very important for us, and that is why we use plywood. It is the best solution for the isolation floor."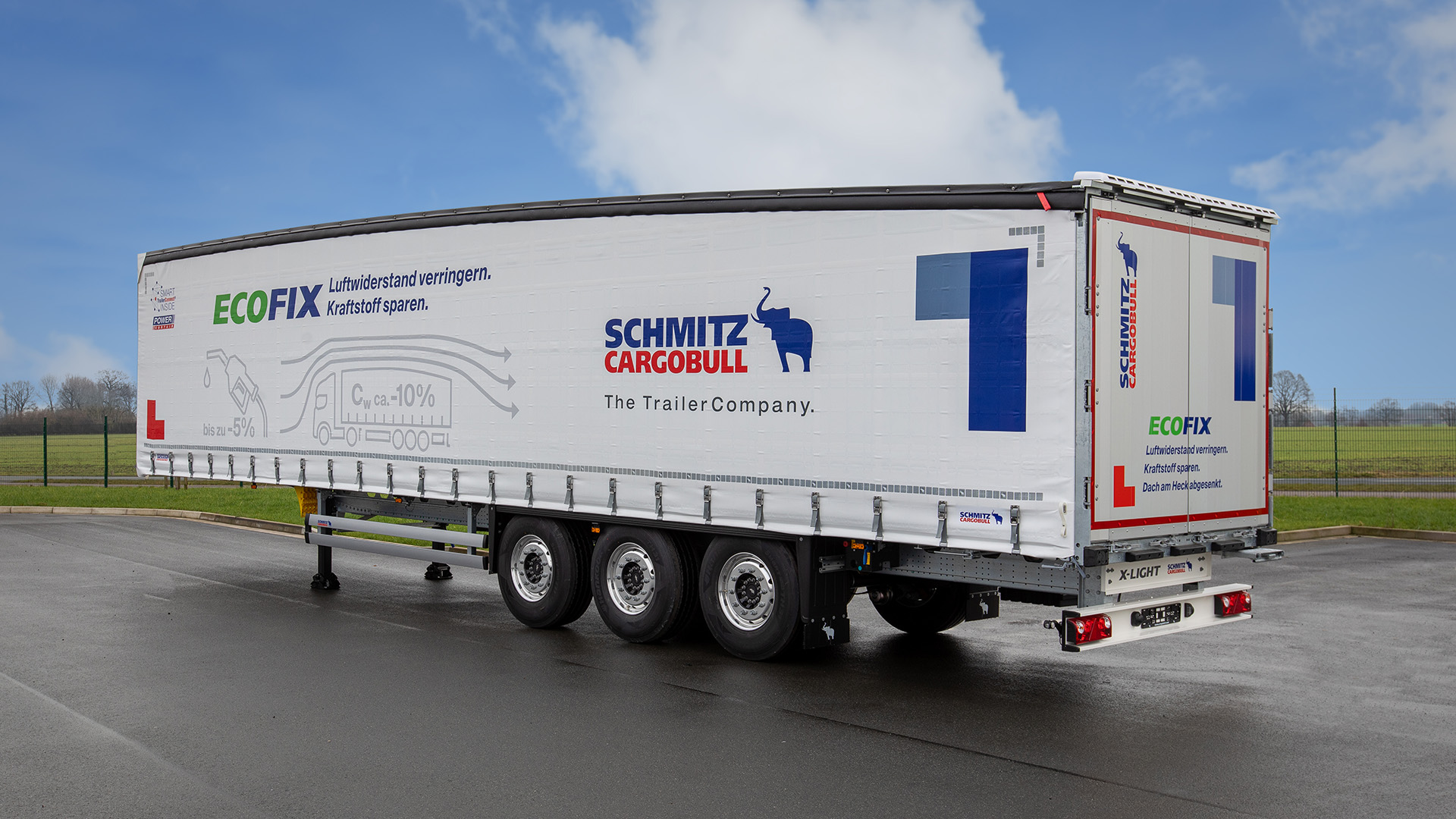 Reliable and fast delivery
With the enormous number of lorries and trailers that Europe's leading manufacturer sends out into the world, an essential requirement is that enough supplies are delivered on time. Every day, six truckloads of plywood are transported from various suppliers to Schmitz's production facilities.
"Plywood needs a lot of space, and we have no space in the warehouse. If a load comes in at 10 in the morning, by 12, we have already used it. So, if it's not on time, we have a problem," notes Groll.
UPM Plywood's service stock is located near Schmitz' reefer plant in the town Vreden, on the German side of the Dutch-German border, and 50 km from their curtainside trailer plant further inland in Altenberge. A very short delivery time is, combined with flexibility and a wide product range, among the main assets of UPM as a plywood supplier to Schmitz.
"We depend on a reliable partner like UPM," says Groll, who believes that there is room for further growth in the European trailer market. "We have great demand, and we want to grow. I think this year we can produce 70 000 - 75 000 trailers, if we get enough raw materials, including steel, aluminium and electronics."
Business is personal too
In addition to a consistent, high quality and reliable delivery, Groll emphasises the value of great service and trustful, personal relationships.
"UPM is the first contact point when we have technical questions about plywood. We always get good answers from Mr Stinsky and his colleagues in R&D in Finland."
Joachim Stinsky is UPM Plywood's German Sales Manager. During the nearly 20 years that he and Andreas Groll have known each other, a strong professional relationship, built on mutual trust, has been formed.
"There are very few customers where you can talk about partnership, but with Schmitz, this is the case," says Stinsky.
He explains that both parties have the same goal of being successful in their markets. As both are pursuing this goal, the general atmosphere is open-minded and positive. "This is not just about Schmitz and UPM being a big customer and a big supplier, this is about developing solutions together," Stinsky sums up.
Groll characterises Stinsky as particularly important and praises him for always responding quickly. Personal relationships play a key role in business, he thinks. "Even if an organisation is very trustful, the personal level is the most important. At the end of the day, a company is made of persons."