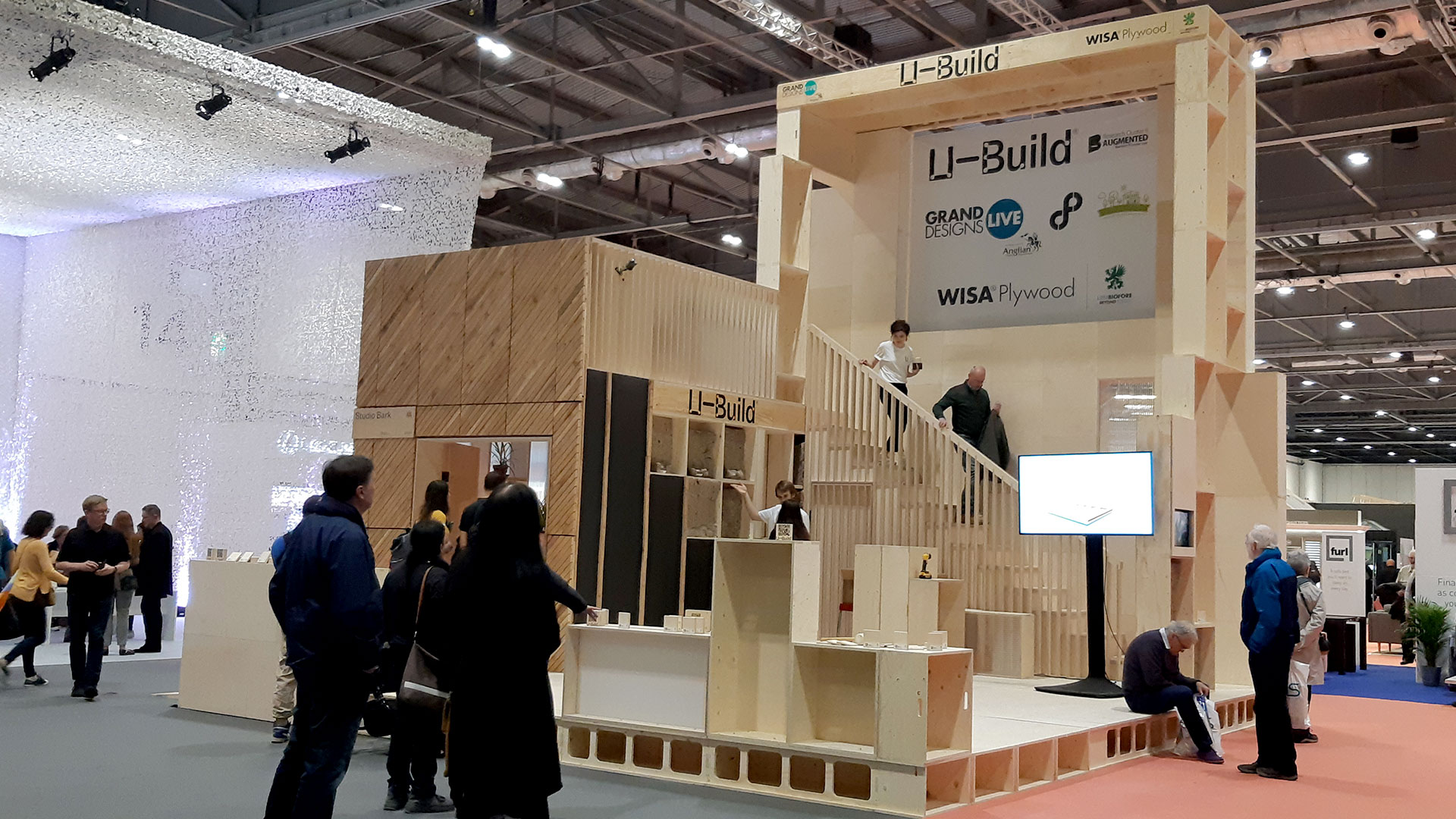 UPM Plywood's WISA-Birch and WISA-Spruce were centre stage at the Grand Designs Live exhibition in London – where pioneering architects Studio Bark won international attention.
Their fascinating building, created live using Studio Bark's U-Build system, allowed potential self-builders the chance to see, touch and build hands-on with sustainable plywood, using modular box components that can be easily reconfigured. Already the GDL show building is heading for a second life as affordable workspace for artists displaced by a major redevelopment in Hackney Wick in London.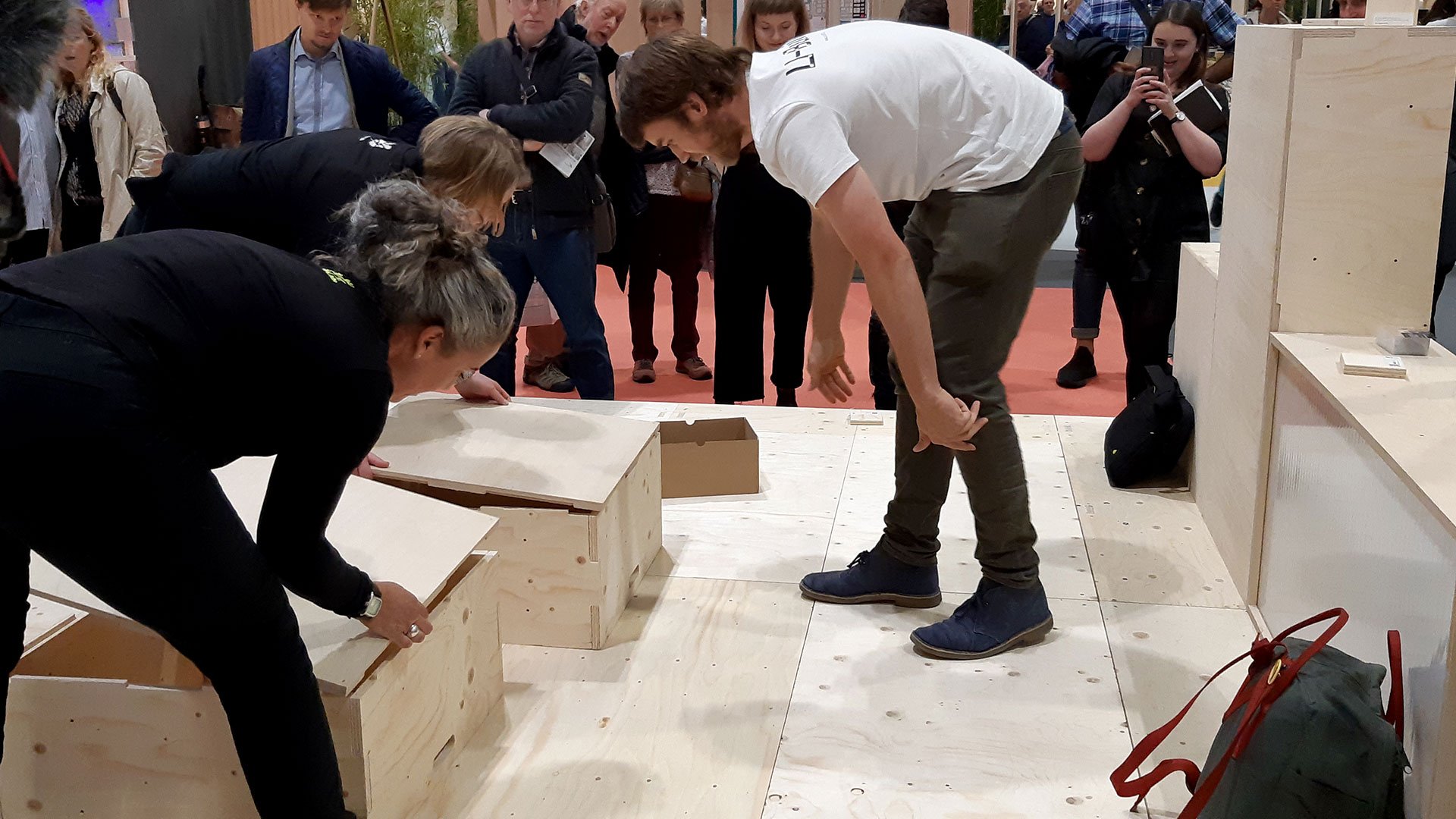 Grand Designs Live, to be followed by another show in Birmingham in the UK in October, opened just after Studio Bark's Box House featured on a TV episode of Grand Designs: The Street.
The architects were delighted with the response: "We were extremely happy with the positive reaction from people wanting to build anything from their own home to garden studios – there were inquiries from all over the world.
"Many visitors asked about UPM's plywood, the different types, their strength and quality, and areas of usage. There was genuine interest in how we are using the timber plywood for U-Build and how else it can be used. There was a lot of admiration for different textures and the warmth the plywood gives, especially in the little studio space on our stand where visitors could get a sense of what it is like inside a U-Build room."
Studio Bark became a focal point for the show from day one, especially the Fologram augmented reality headsets which allowed people to see how the building process would progress: "Now we know what questions people ask and what they're looking for in terms of a consultation, so we will be even better prepared for Grand Designs Live at the NEC October 9-13."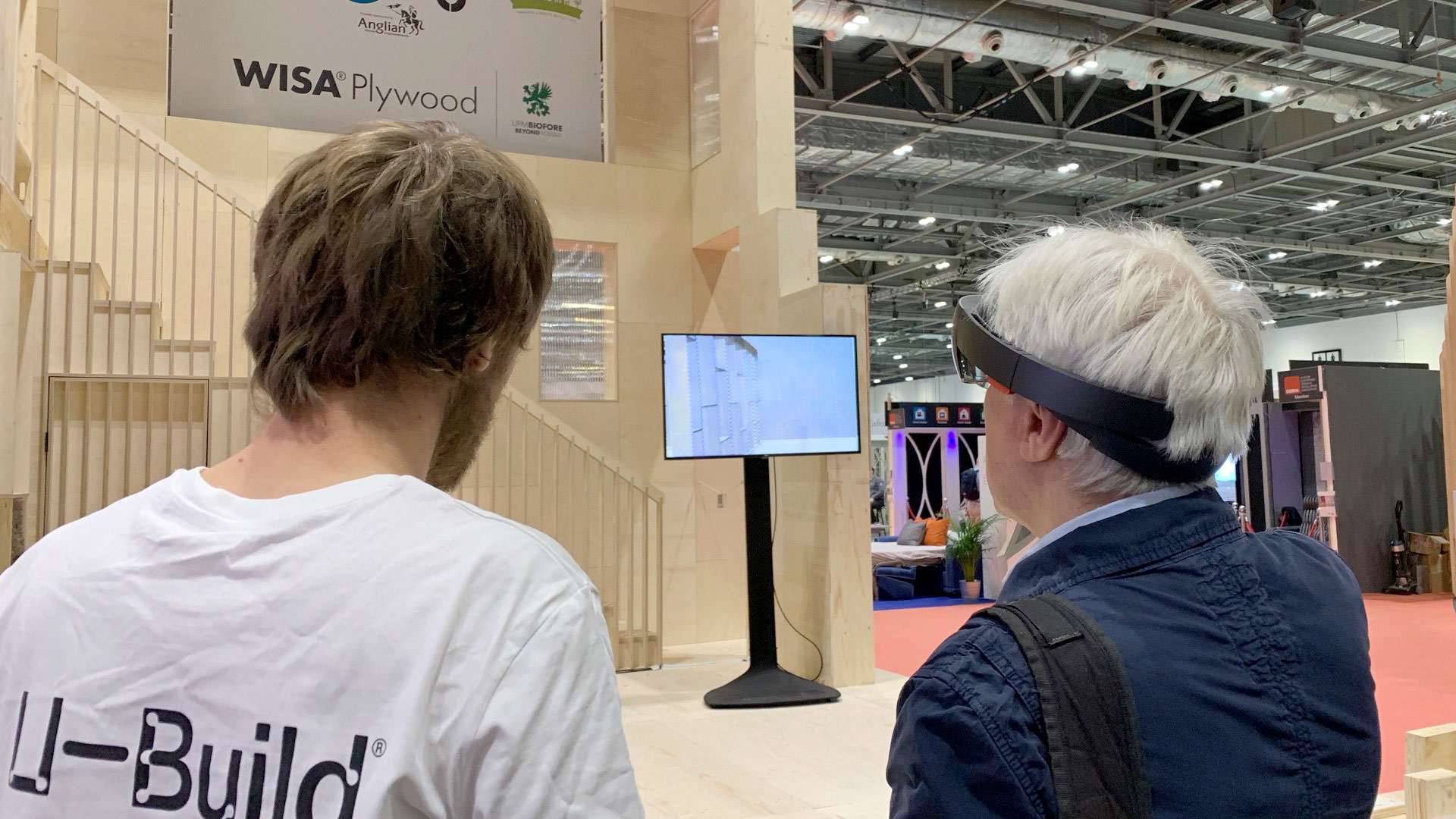 UPM Plywood's Director, Stakeholder Relations, Ari Voutilainen, saw for himself how WISA products worked at Grand Designs Live.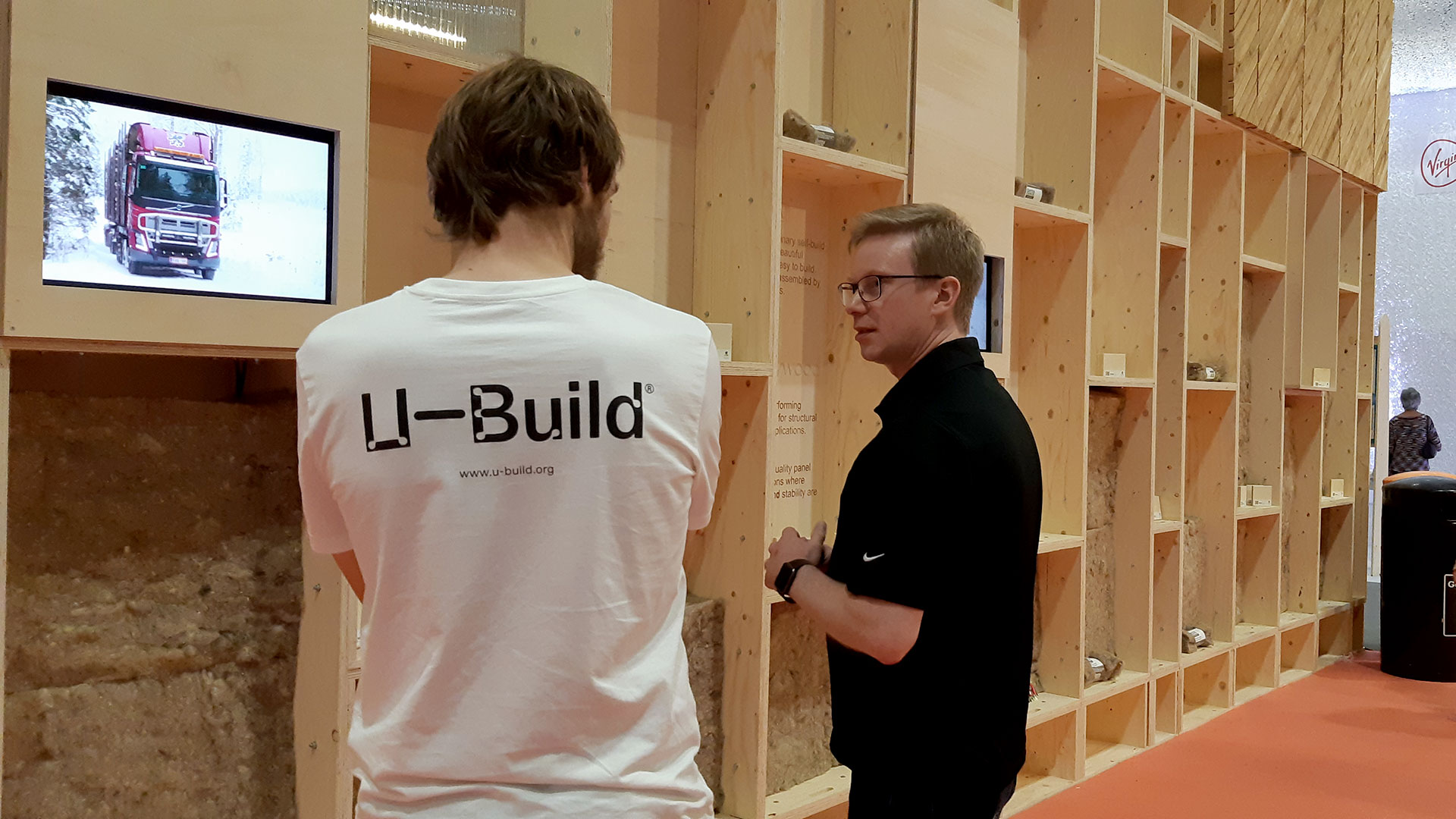 "Studio Bark's U-Build system is truly innovative way for self-builders to create interesting spaces with very basic tools and practically no previous building experience," he said. "Having seen it on Grand Designs: The Street TV series, many visitors wanted to see and experience the building concept themselves.
"It was fascinating to see the excitement when people were able to build a wall in a few minutes from flat-pack parts. For us this was an excellent way to showcase innovative uses of strong and sustainable WISA plywood."
Text: Jane Garner