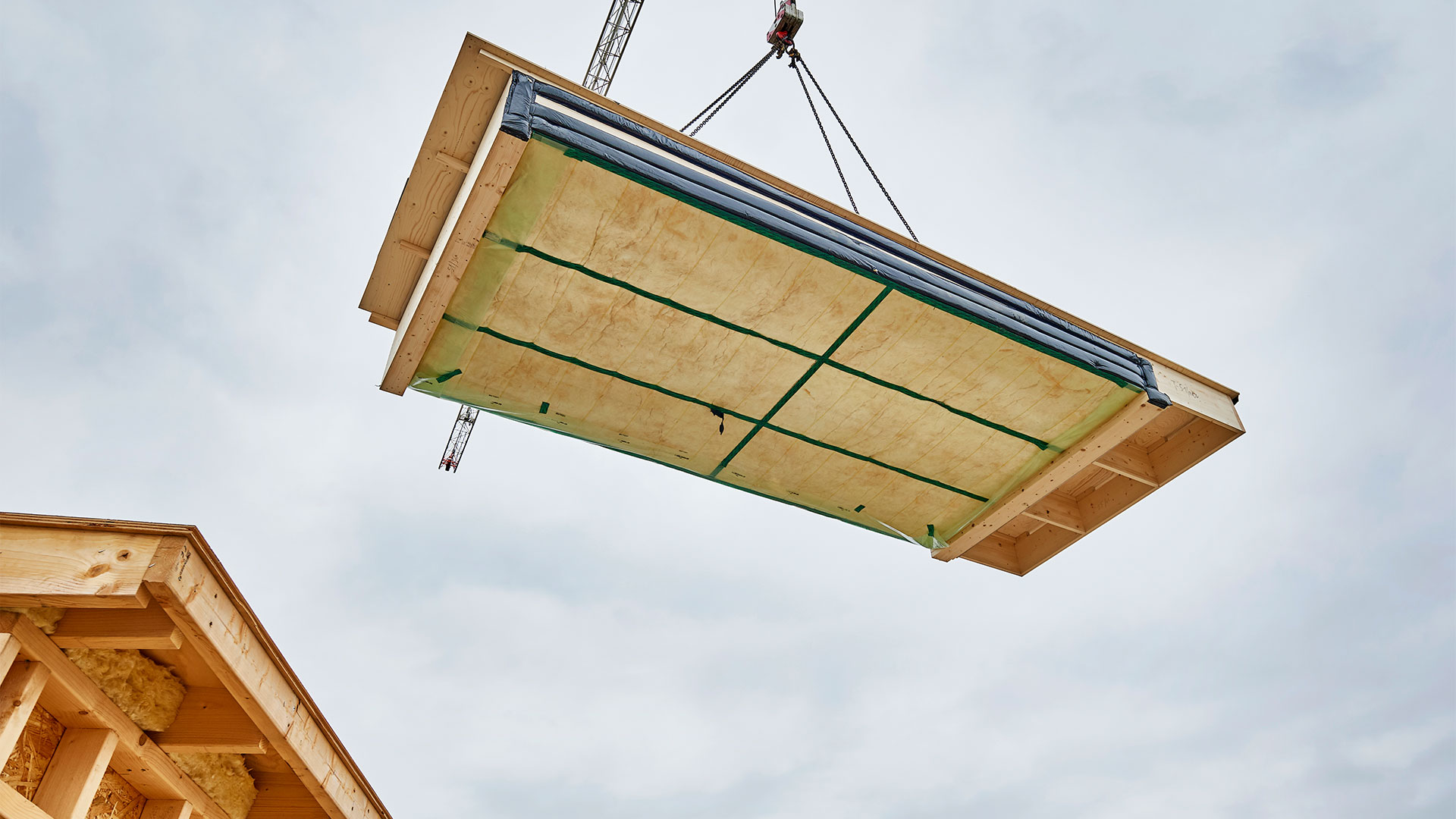 Taasinge Elementer, a Danish company delivering prefabricated wooden elements to the construction industry, uses UPM Plywood WISA-Spruce in the roof elements they provide to a renovation project covering 500 townhouses in Albertslund Denmark. Quality raw materials ensure efficiency and easy flow of element construction and set up.
Taasinge Elementer is known for its quality products, precise delivery and good process flow. All elements are built indoors in three factories in Denmark and one in Latvia. From there they are delivered to construction sites just in time to be installed. This way the elements are kept safe from weather conditions. It also keeps the construction site clutter-free, safe and leaves more room for efficient building.
The company is focused on municipal developments. The ratio between building new and renovation projects varies.
The Albertslund project, located in the suburbs of Copenhagen, Denmark, is of a typical size for the company.
"This is a three year long social housing project in which 503 townhouses built in the 1960s are completely renovated. Only the foundation is left of the original building. The project will bring the area up to today's standards with modern living spaces and energy-efficient housing. Efficiency in general is very important in this project. People have moved out of the area and are living somewhere else, and the expenses would continue, if the build were to be detained," describes Taasinge Elementer CEO Martin Tholstrup.
Delivery and quality you can rely on
Taasinge Elementer uses a wide range of UPM Plywood products in the construction of roof, deck, wall and façade elements. It is vital that the raw materials' measurements, function, and delivery can be trusted. Uneven quality and delays would have a negative effect on the easy flow and precise scheduling the company is known for.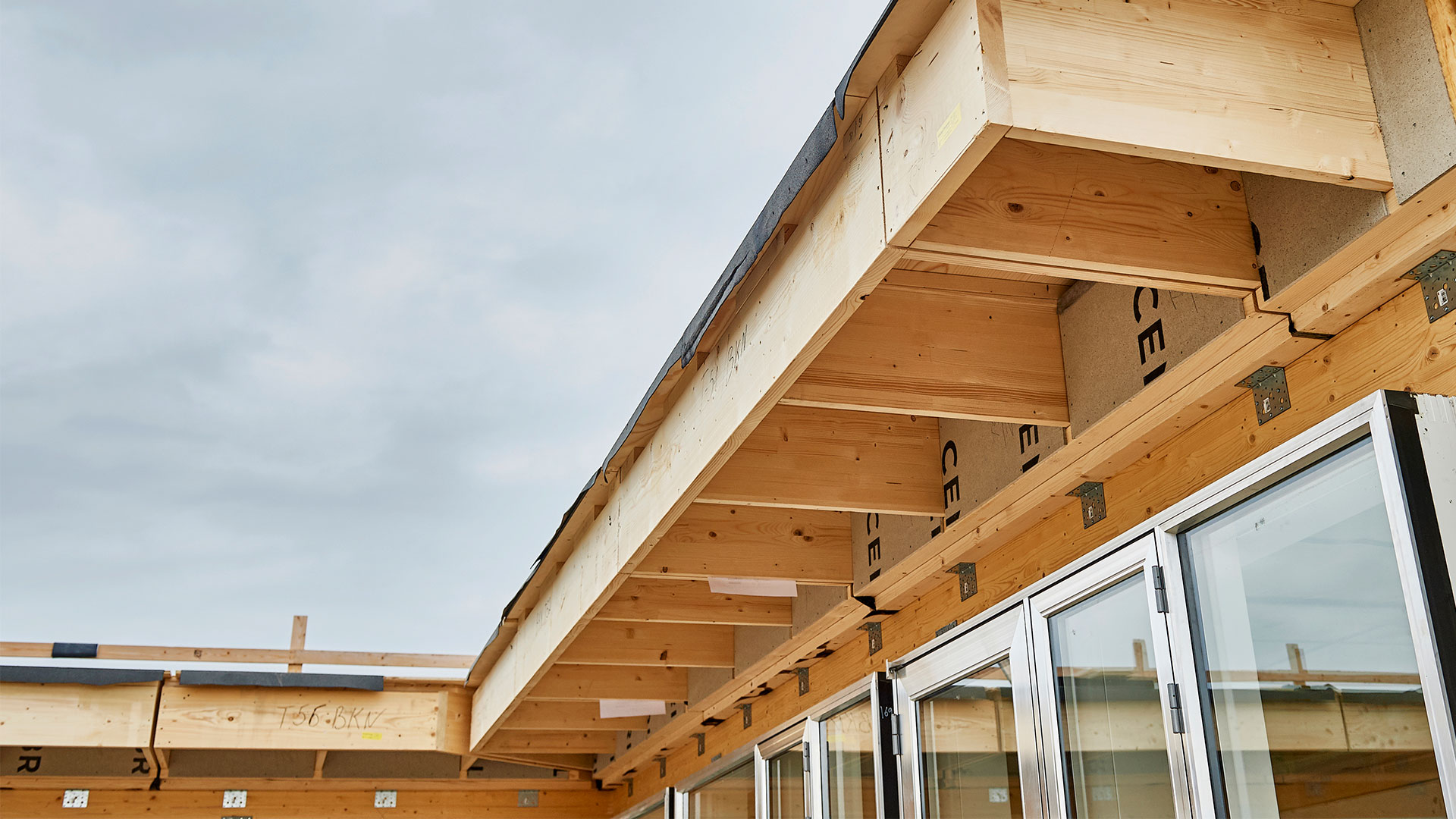 All roof-elements in the Albertslund project are built with WISA®-Spruce. The Taasinge Elementer factory in Latvia produces one roof, made of six to eight roof panels, per day. Production Manager Dairis Beiers works closely with the roof elements.
"WISA®-Spruce is used as the supporting layer under the bitumen rolls. The most important property for the plywood in this application is that it is made out of spruce or pine. These types of wood have natural water protection qualities."
The dimensions and workability of the product are relied on in production. The exact WISA-Spruce type used is WISA®-Spruce III TG2. III describes the quality grade of the plywood surface and TG2 means that the product is tongued and grooved on two sides.
"The plywood has the right physical properties for bending and strength. At the same time the quality is high. It does not delaminate, and it has precise, and consistent dimensions. The material is also easy to work and the dimensions fit with our element details. The surface is perfect for adding the bitumen layer. Tongued and grooved plywood makes our job easier in design, and factory work as well since there is no need for extra wood in plywood joints," Beiers describes.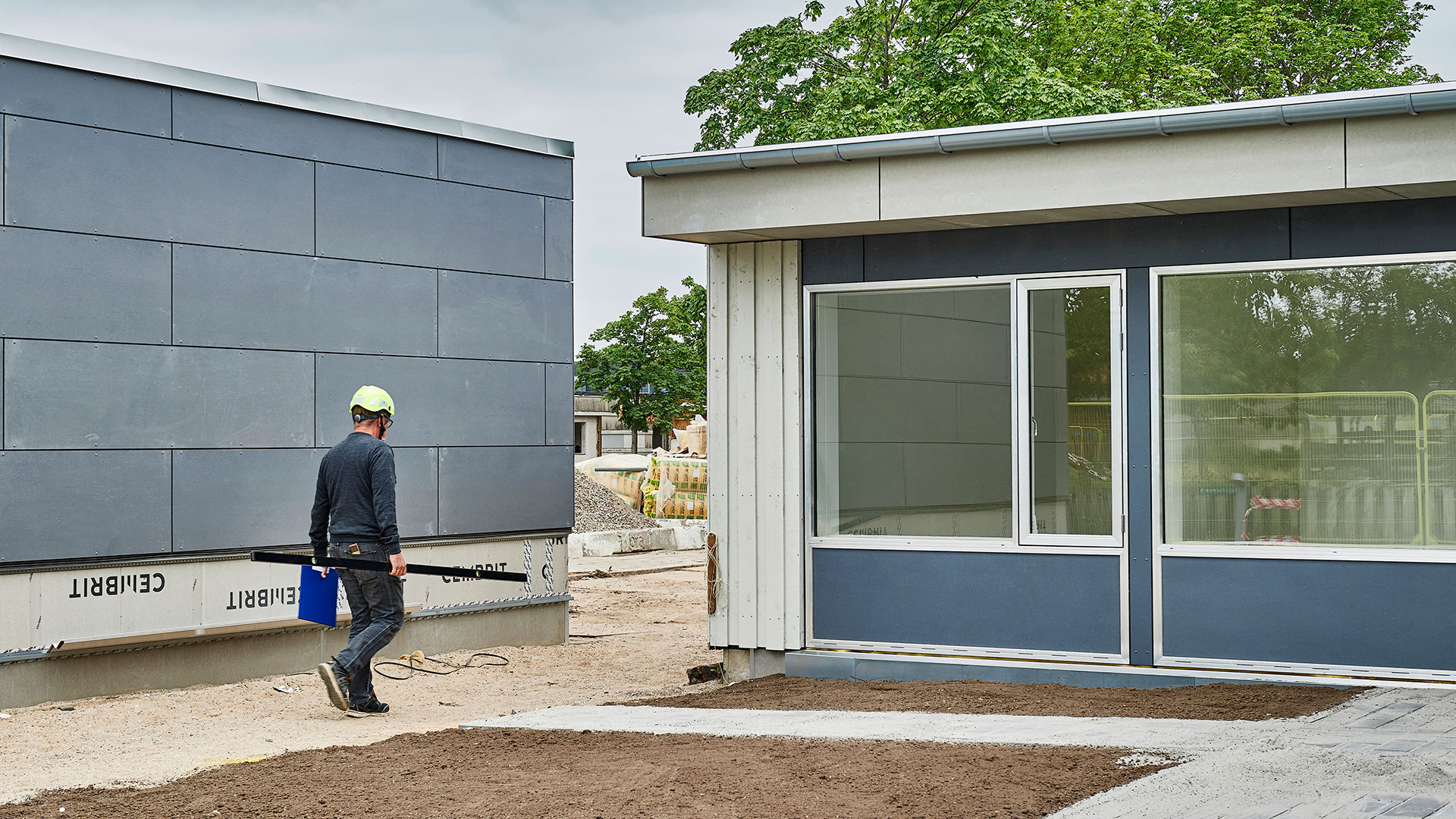 Supporting customer goals and sustainability targets
When choosing raw materials Taasinge Elementer looks for materials that can give customers exactly what they need for their project. Needs vary.
"The most important thing for us is fulfilling customer wishes. Naturally the needs are different for roofs, walls and decks. Another thing we consider carefully is that the building can be used in many ways in the future. Projects and customer demands vary. Buildings have different requirements for water proofing, fire proofing and sound and insulation levels", explains Beiers.
Providing transparent sustainability data is becoming more and more important as Denmark, along with other Nordic and European countries, are looking to meet the CO2 targets set in the UN Sustainable Development Goals for 2030.
"All wood industry companies should cease the opportunity and pay attention to providing public sustainability data. UPM Plywood is a highly professional partner on this issue and a clear frontrunner. Our suppliers must deliver transparent data as we combine a lot of different materials in our prefabricated elements and have a need to report our data in turn," emphasizes company CEO Martin Tholstrup.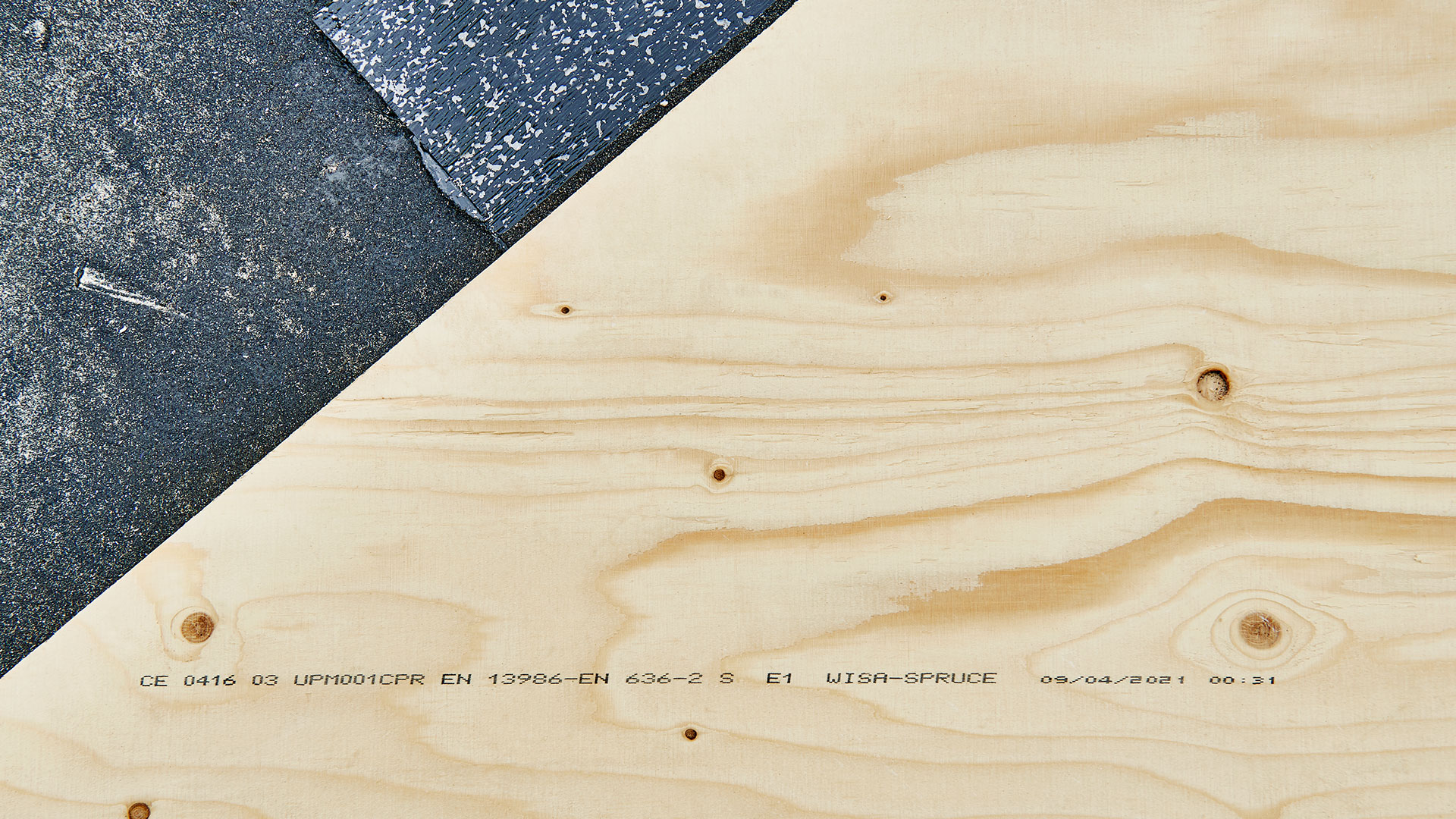 FACTS
WISA-SPRUCE
WISA-Spruce is a plywood panel for numerous end uses. 100% spruce panel is light in weight, strong and rigid - most suitable to structural uses and load bearing applications like roofing, flooring and wall sheeting. Also soffits, packaging, temporary building, vehicles, joinery and furniture. Available PEFC™ or FSC™ certified.
Surface and edges: Face veneer grades II and III according to standard EN 635-3. Additional grade G, solid surface with no open defects (improved grade II).
HIGHLIGHTS
"The plywood has the right physical properties for bending and strength. At the same time the quality is high. It does not delaminate, and it has precise, and consistent dimensions."
"All wood industry companies should cease the opportunity and pay attention to providing public sustainability data. UPM Plywood is a highly professional partner on this issue and a clear frontrunner."
Text: Saara Töyssy