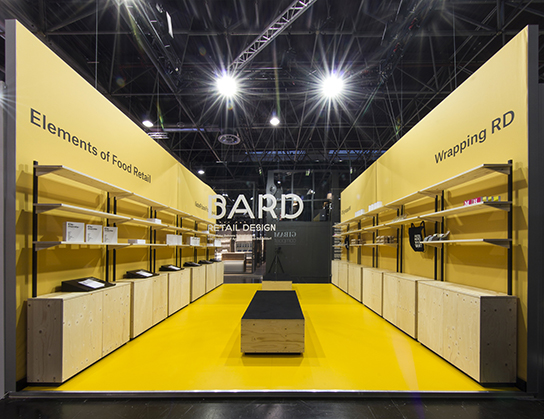 Clemens Müller has a number of reasons to use WISA-Spruce plywood for the furniture he designs through his design agency, Please Don't Touch: "It's easy to work with, it's light, it holds detail very well, and it's environmentally friendly – and it's clearly distinguishable grain pattern creates a visual effect that makes the material a highly desirable décor element."

Müller confirms that current trends also affect shop and exhibition design. For some time now, there has been a trend towards using unprocessed, natural materials and surfaces, which Müller believes is due to a yearning for authenticity in a world that is becoming increasingly artificial.
Müller was introduced to WISA-Spruce plywood by one of his exhibition build partners. He was convinced to switch to WISA-Spruce by product brochures readily available online and he was delighted to find a distributor nearby. Müller was also impressed by the short delivery time.
WISA-Spruce does not suffer from warping as much as maritime pine plywood, so it can be worked with a CNC machine. Especially with temporary furniture, the hardness and tarnishing of the wood surface is not a primary concern.
For long-term use, WISA-Spruce plywood is lacquered with a transparent matte lacquer. But when Müller uses the material for exhibition furniture or other temporary, short-term purposes, he only lacquers those surfaces experiencing heavy use and leaves other surfaces untreated.
Müller thinks that the material is easy to work with, granted that the surface of the spruce plywood damages fairly easily and the edges may become slightly splintered when worked on. Because of this, he recommends working with a small test piece first. The edges and stains on the surface can be sanded easily by hand.
Müller always considers the environment, and his aim is to waste as little of the material as possible, so the furniture and materials used by his design agency are reused in new projects, at their office or by their partners.
"Naturally, the products we use must be reliable and comply with environmental and product safety standards," Müller emphasises.
"As designers, we understand our responsibility and in fact consider it our duty to use environmentally friendly products that comply with the relevant standards. When selecting a suitable material, we verify where the product has come from and make sure that it has a low formaldehyde content."
The WISA-Spruce plywood is produced at the Pellos mills in Finland, and the large spruce logs used as raw material are sourced primarily within 150 kilometres of the mill.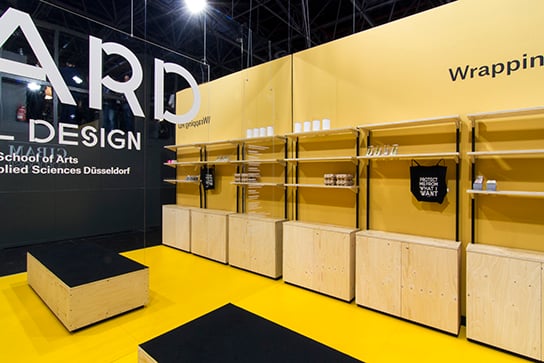 Euroshop 2017, Düsseldorf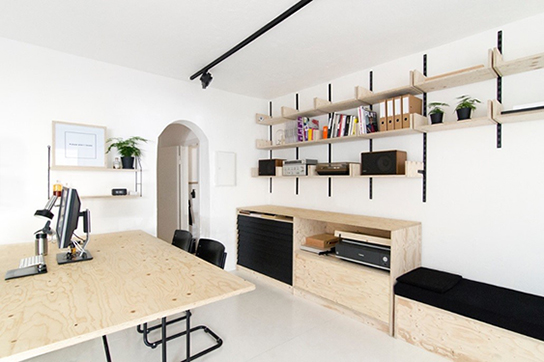 Please Don't Touch
Photos: Clemens Müller, Please Don't Touch www.pleasedonttouch.de