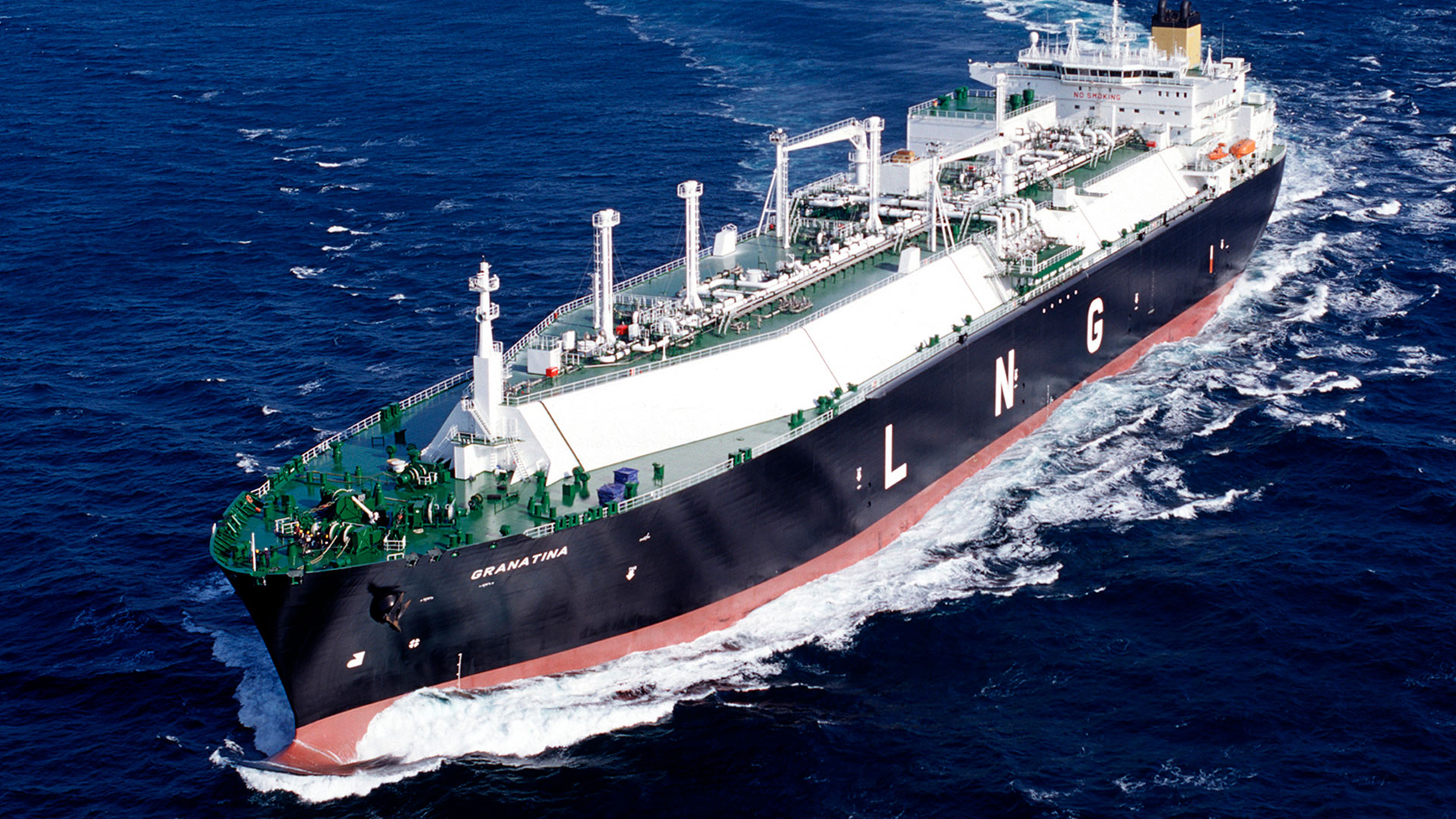 Strong, durable birch plywood used in insulation components protects the growing volume of liquefied natural gas sailing the seven seas.
Amid growing global demand for low-emission energy, the use of liquefied natural gas (LNG) is increasing rapidly. LNG usage is predicted to catch up with pipeline gas within the next few years. Already today, there are nearly 450 tankers sailing the world's seas to deliver LNG to remote places beyond the reach of the pipeline network.
Yet gas shipments involve certain challenges. Natural gas is first liquefied by cooling it to a temperature of -163ºC, which condenses it to 1/600th of its original volume. Throughout transport, the LNG must be kept at the same steady temperature, no matter how wildly external weather conditions might vary. To pull off this feat, the tank trunks must be well insulated, usually with components made from birch plywood or steel. UPM is currently the leading supplier of birch plywood for large tankers.
2,500 cubic metres per tanker
LNG plywood is manufactured by only a few suppliers in the world, and the process is strictly certified.
"The requirements are strict, because the end-use conditions for the plywood insulation are very demanding. Birch is ideal not only because it's tough, but also because it's able to maintain its original dimensions even when the surrounding temperature conditions vary widely," explains UPM Plywood Area Sales Director Mikko Iso-Kuusela. UPM manufactures LNG plywood at four mills: at Joensuu and Jyväskylä in Finland, Chudovo in Russia and Otepää in Estonia.
"Insulating one tanker requires around 2,500 cubic metres of plywood. The construction of plywood components for one tanker takes around one month," explains Kimmo Wilska, Mill Director of the Joensuu plywood mill.
What's in the pipeline?
"In 2017, there were 114 finished terminals, 18 under construction, and nine more being planned. All three LNG terminal projects in Finland have been initiated in the last five years. That's a good indication of the rapid pace of growth," Jari Kostama, Director of Finnish Energy, the representative organisation of Finnish energy producers, notes.
The use of LNG is growing constantly all over the world. This growth is especially rapid in Asia, which accounted for 70 per cent of global LNG trade last year. The fastest growing Asian markets are Japan, South Korea and China.
Emission-free horizons
Kostama notes that although environmental issues have been high on the agenda for many years, 82–83 per cent of the fuels used in the world are still fossil-based.
Natural gas is a significantly better alternative to oil or coal, but it is still not entirely emission-free. "Even though natural gas is free from particle and sulphur emissions, and its nitrogen emissions are controllable, it's still a source of carbon dioxide emissions, though considerably less pollutive than traditional energy sources," Kostama affirms.
He predicts that completely emission-free alternatives are on the horizon. "They're still decades away, but I believe they're coming."
Text: Satu Peltola
Photography: UPM