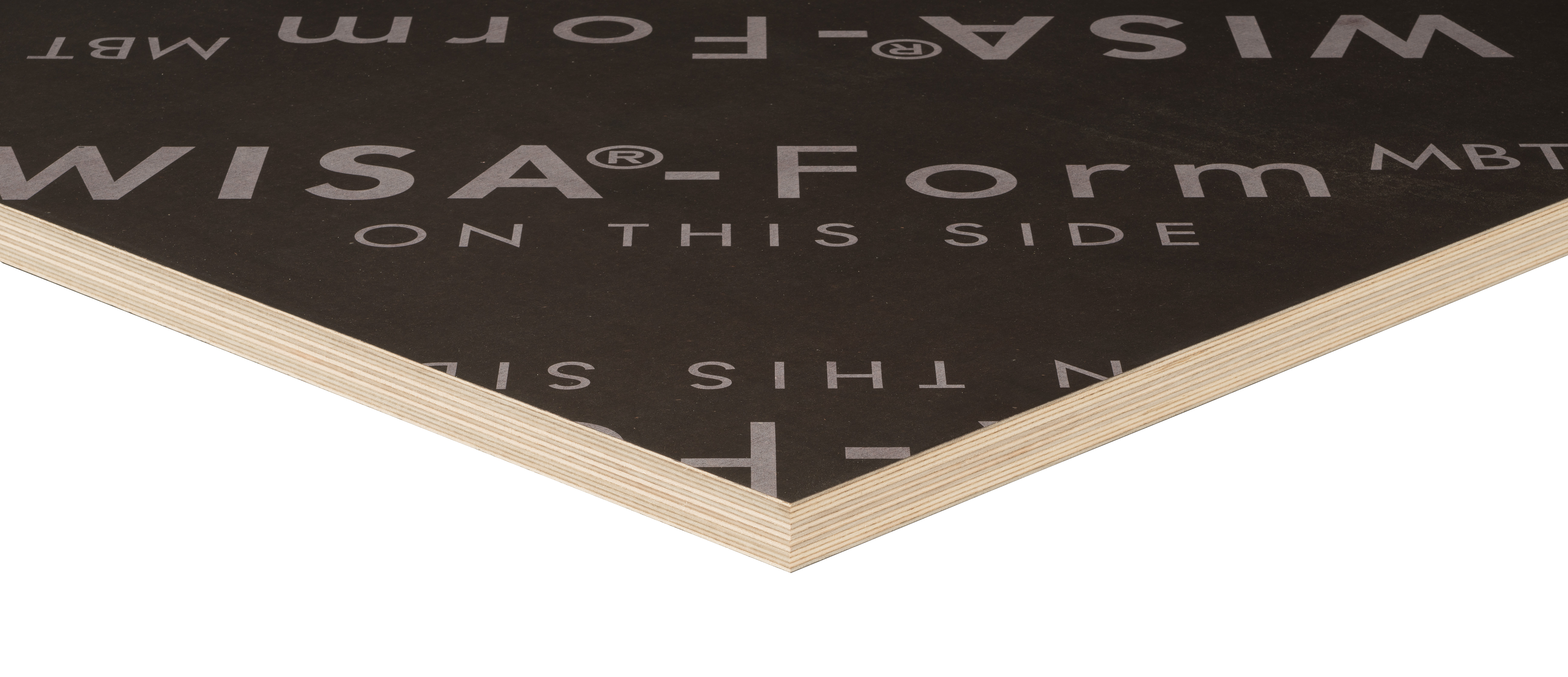 Ripples on concrete surfaces are history with WISA-Form Birch and new Moisture Barrier Technology (MBT). MBT controls the face veneer's moisture movement enabling a smoother, ripple-free and visually more appealing end result, saving time and resources as there is no need to re-work the finished concrete surface.
The new product brings a solution to a recognised problem. "Product development was based on existing customer need. When a birch panel's face veneer absorbs moisture unevenly, the surface of the formwork is reflected in the cast concrete wall or ceiling. With Moisture Barrier Technology end users can produce a smoother and visually improved concrete surface," says Olli Wirén, End Use Manager, UPM Plywood.
Ripple-free concrete surface brings savings
WISA-Form BirchMBT creates savings in time and resources, as there is no need to smooth the concrete surface after casting.
Both surfaces of the plywood panel are coated and the edges sealed to better withstand wear and the moisture of the concrete casting. The number of reuses and service life of the panel are prolonged. With excellent strength to weight ratio and stable striking properties, WISA-Form BirchMBT panels can be reused up to 80 times, making them environmentally and economically smart for all kinds of concrete casting needs.
The new product with Moisture Barrier Technology has the same design values and technical properties as the original WISA-Form Birch and can be used in the same end use applications, such as system formwork and loose panel concrete forming. As a much-anticipated addition to the WISA-Form product family, the revolutionary moisture control of WISA-Form BirchMBT brings first rate technical benefits to all end users.