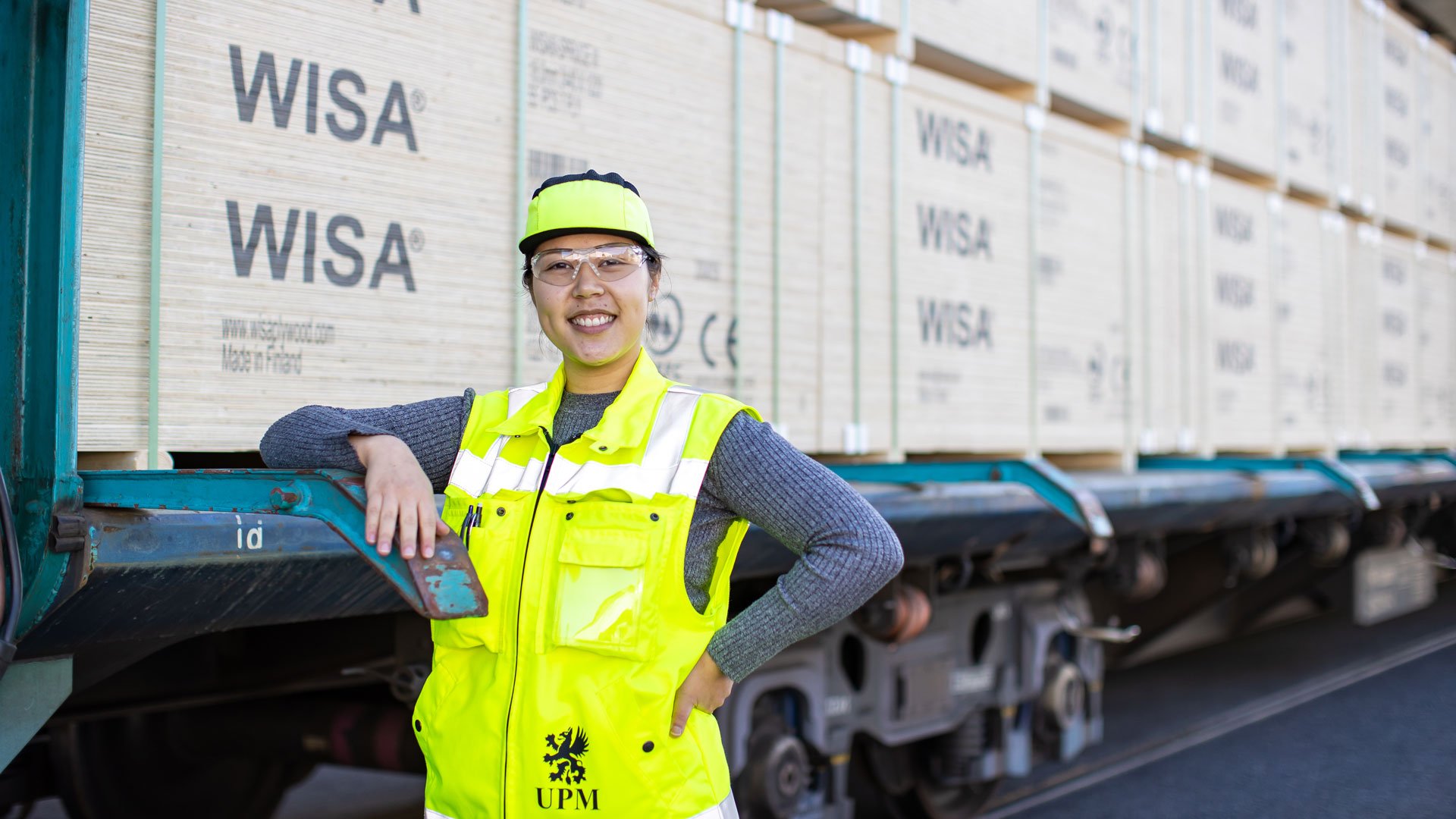 When the plywood production process has finished, it is time to send out the product – either directly to customers or to UPM warehouses, which handle most product orders.
Chemical engineering student Lili Yin was working as a dispatcher at UPM Pellos last summer. Already in the two previous summers, she has worked at the kiln and the plywood surface treatment line. "Our school arranged a visit here and I thought that the company was really nice. This led to me working here for three years in a row," she says.
In her summer job, Lili was substituting for the regular dispatchers of Pellos 2 and 3. Lili was responsible for keeping track of finished products, ordering transport, loading cargo but, first of all, making sure that shipments were sent and delivered on time and to the right place. Pellos is the only UPM plywood mill with a dedicated railway connection. It is the largest plywood mill in Europe, manufacturing WISA spruce plywood products that are primarily used in construction in Central Europe, the United Kingdom and the Nordic countries.
Lili's job put her in close contact with her supervisor, dispatchers from other mills, the production planner, loaders and transport company representatives. Lili finds it important that her previous roles have allowed her to see plywood manufacturing in practice. "Sometimes machines may break down or something else unexpected can happen. I find this more understandable after working in production myself," she says.
About one hundred kilometres away in Savonlinna, Finland, Ari Valkeapää acts as the loading and shipping manager of the local UPM plywood mill. One difference between the UPM mill in Savonlinna and the Pellos mill is that only Savonlinna manufactures maxi-size birch plywood panels (up to 13.5 by 2.8 metres), which are primarily used in transport equipment, concreting and construction. From Savonlinna, all orders are sent as direct exports or into port warehouses, most destined for abroad.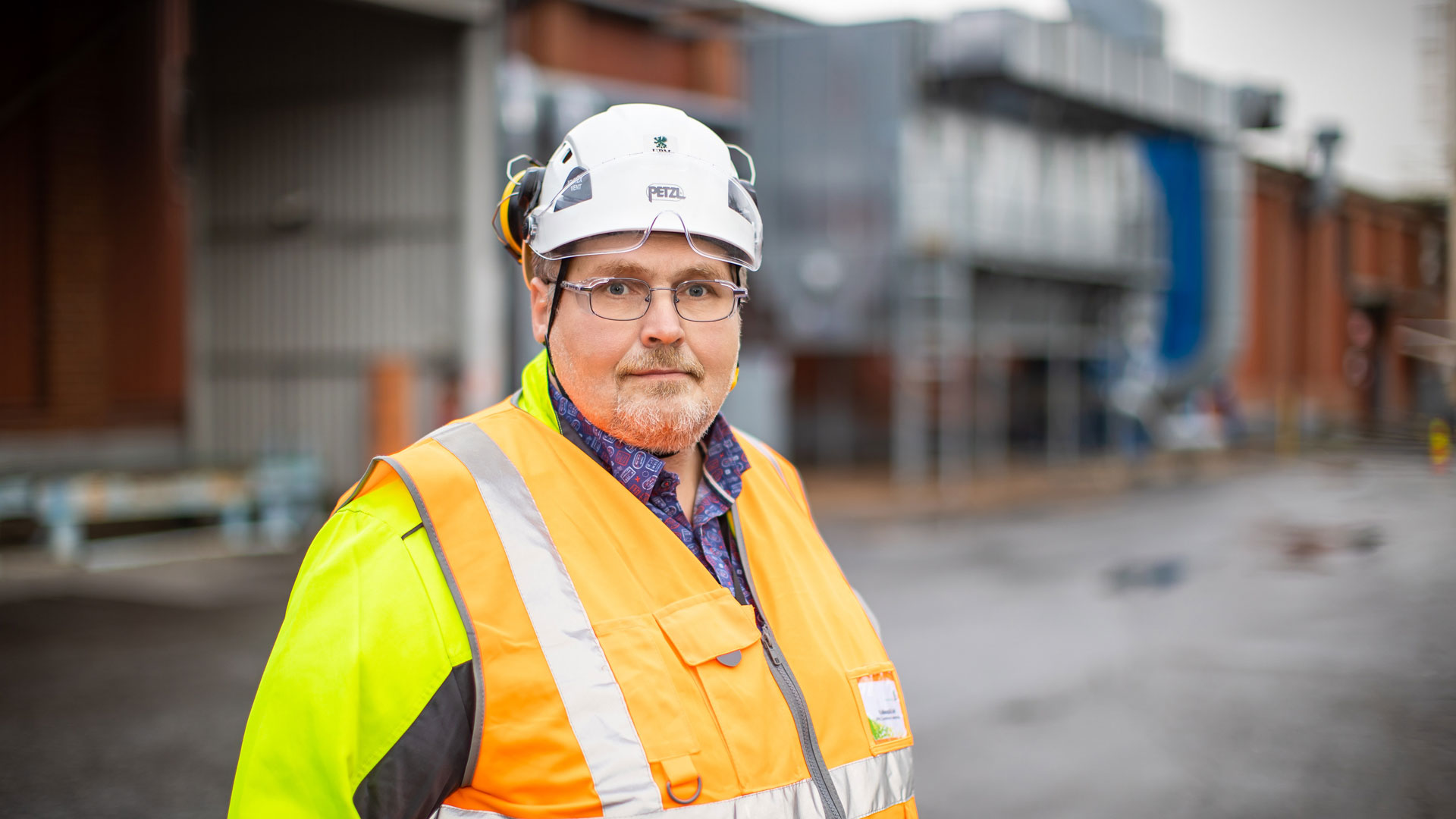 Ari has worked at UPM Plywood for over 25 years: starting off as a CNC machinist, he transitioned to shipping after his current position became vacant. In addition to the tasks mentioned by Lili, Ari wishes to include the monitoring of occupational safety. "This is the number one thing at every stage in our daily work," says Ari. Using his previous experience, Ari handles the costing of CNC-machined plywood and machining blueprints for all UPM Plywood, in addition to his shipping duties.
According to Ari, dispatchers must first and foremost be composed and precise, as well as able to communicate and cooperate. "Every day is different. You never know in the morning what the day might bring: the basic routines remain the same, but different situations always arise that you need to resolve," he says.

Our Behind the Scenes article series introduces the people working for UPM Plywood and offers a glimpse into modern plywood production.