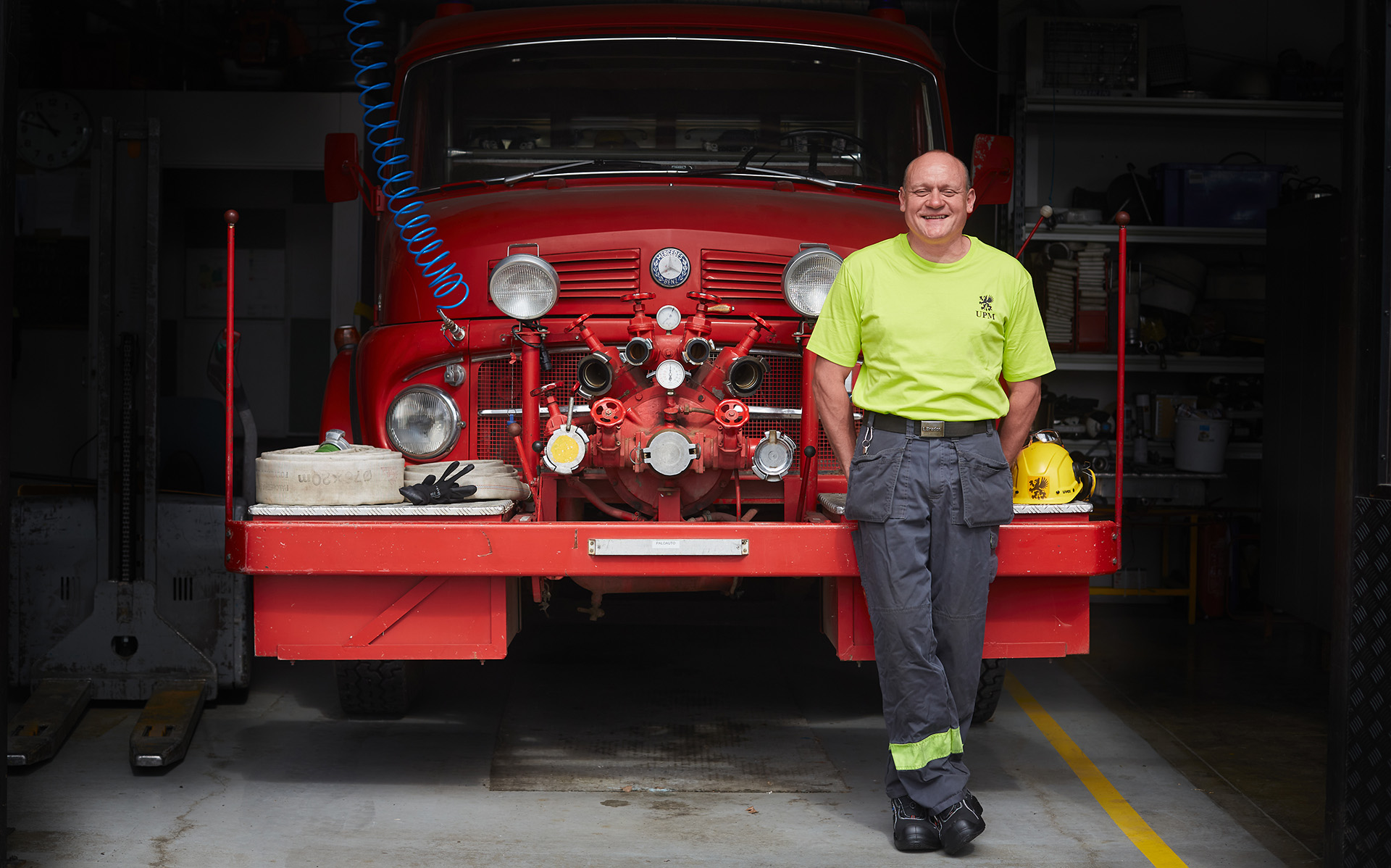 Mechanical maintenance lives and breathes to the tune of the machines at the UPM Joensuu plywood mill. Mechanical service technicians maintain, service and repair the equipment used in plywood manufacturing together with electricians. They make sure that the machines and plywood production run smoothly.
A typical day for service technician Seppo Koistinen starts with meeting the supervisors of the workshop and production. Their briefing decides the order in which mill production equipment is started, repaired and serviced.
"I started my career at a UPM sawmill and transferred to the plywood mill in 2003. Before working in the forest industry, I worked on earth-moving equipment and forest machines. I've always been interested in machines," says Seppo.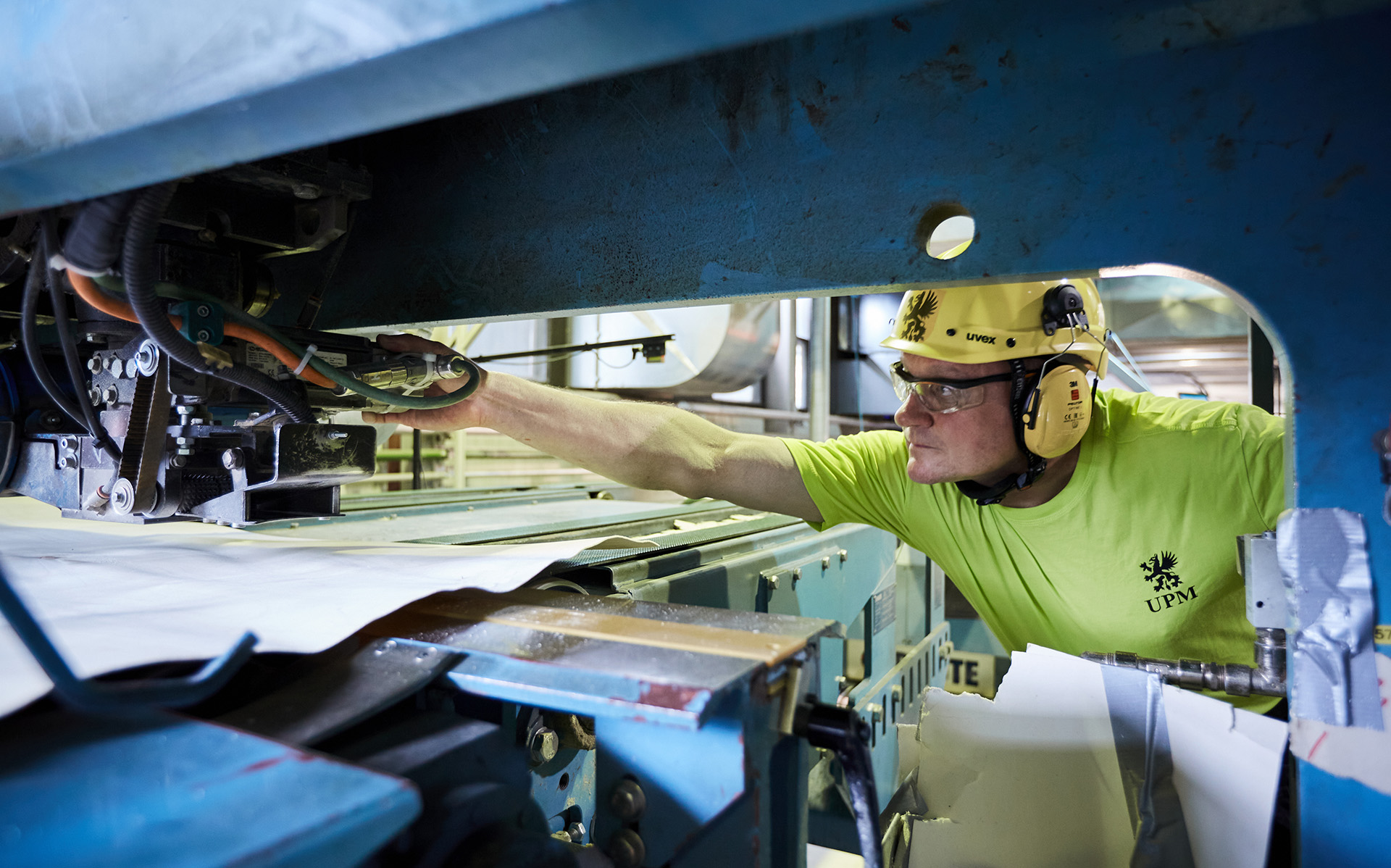 Maintenance provides reliability and safety
Equipment maintenance is the foundation of reliability. Diligent regular maintenance keeps production rolling and the quality consistent. The excitement starts when a lathe or press malfunctions or equipment breaks down. Planned maintenance is halted and troubleshooting starts immediately.
"We make plans with supervisors to minimise the impact of disruptions on production and customer schedules. Troubleshooting and upgrading our machines is an interesting part of the job," says Seppo.
Spare parts are often available on-site or from other mills, but sometimes they need to be machined.
Seppo and his team also look after the safety devices of workstations. Safety is one of UPM's core values and a favourite theme of Seppo, as he is also the leader of the mill's fire brigade. Fire and rescue exercises and training are held every other week.
"The work varies. There are always new things to learn when you're assigned new machines or an entire heating plant and its equipment," says Seppo.

Our Behind the Scenes article series introduces the people working for UPM Plywood and offers a glimpse into modern plywood production.