Sustainable WISA plywood with professional services
WISA plywoods have been developed by extensive experience and deep insight into building construction and working with plywood. From one manufacturer you will get all the plywood for your building and construction needs: from frameworks to exterior and interior building and concrete castings. WISA birch and spruce plywood are strong, stiff and durable - as well as sustainable.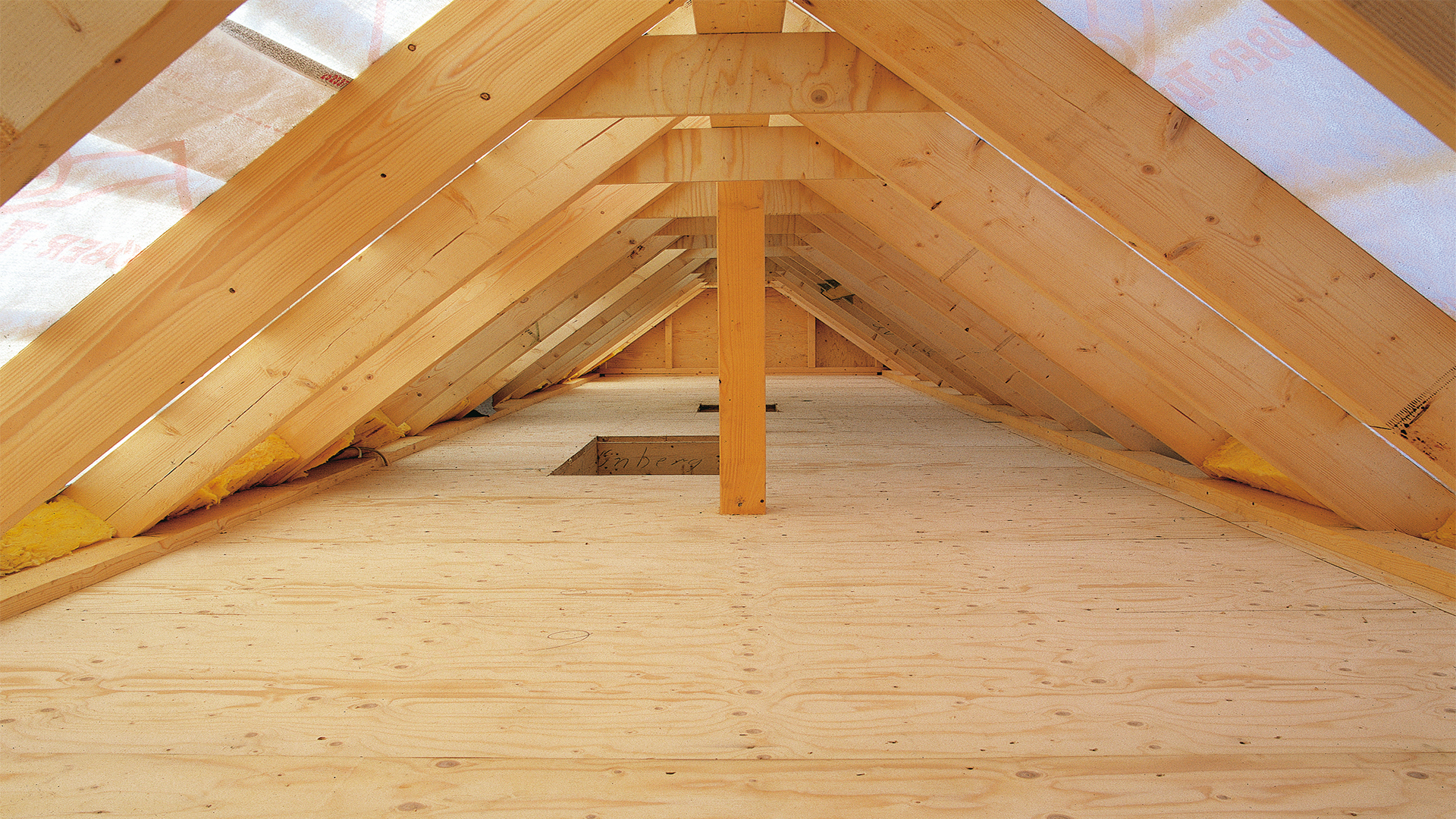 Floors
WISA plywood is a strong, stiff and durable structural panel for versatile flooring applications. The panel is stable and workable for uses where superior long-term load-carrying capabilities are needed. With different non-slip coatings, we can produce resistant flooring materials for e.g. stages, spectator stands, play grounds and sports centre applications.
Recommended products
Walls
Easy to install WISA plywood offers superior endurance and stiffness for hidden structures and wind barriers in exterior walls as well as partition wall panelling.
Plywood is also an excellent material for interiors, where the natural beauty and unique visual effect of wood is especially appreciated. The panels form an even base for several types of overlays. Indoor air quality, ambience and elimination of possible building related health problems are increasingly important. Wood in interior use stabilises fluctuations of both humidity and temperature.
Recommended products
Roofs
For load bearing roofing substructures, we recommend WISA-Roof, a special spruce plywood. The panel is an ideal base for fixing roof cladding that provides uniform construction and high load capacity with minimum deflection over time.
Recommended products
Wall formwork
Wall formwork casting calls for excellent strength and load bearing properties. WISA-Form plywood panels provide all required features - first-rate technical properties plus various coatings developed for different casting needs.
Our environmentally and economically conscious customers also appreciate the number of reuses possible with WISA-Form panels. By choosing the appropriate panel for their project our customers can use the same panel over and over again, up to more than 100 times! In addition, by using the WISA-Form Maxi sized panels, large joint-free castings can easily be achieved.
Recommended products
Slab Formwork
For horizontal casting the WISA-Form range offers standard measure panels with reliable performance – basically what you want is what you get.
We have developed different panels for different needs. Panels with a spruce core are light and easy to work with. For more demanding castings, birch based panels offer more outstanding performance. Pre-calculated design tables help our customers to choose the right product for each project.
Recommended products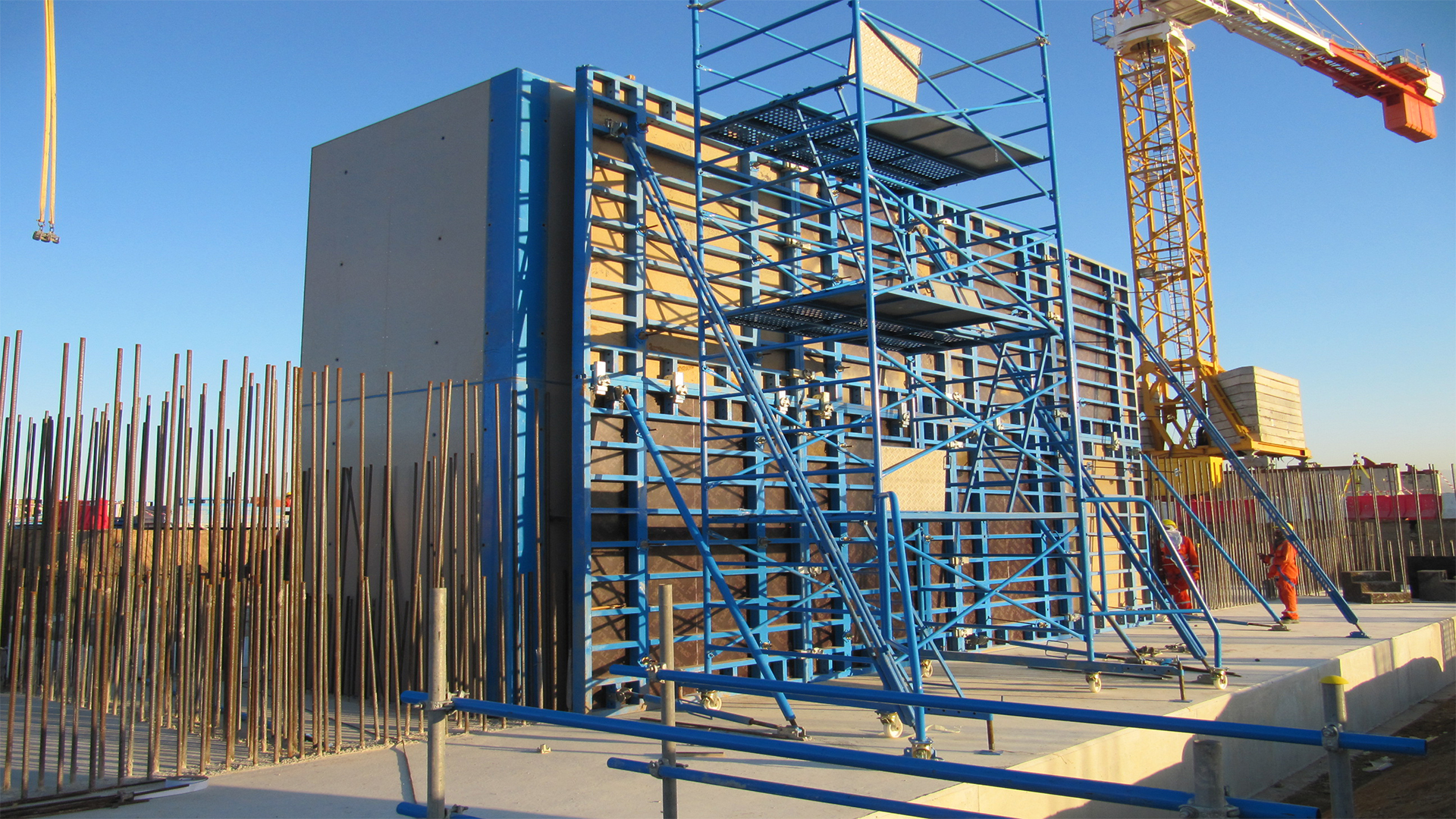 Formwork Systems
Strength and consistent performance in addition to dimensional stability are the key elements for customers who use WISA-Form plywood panels in their formwork systems. The panel is a structural part of the system design whether it is a fixed frame system or girder shuttering system. Furthermore, a reliable and accurate deliveries enable our customers to plan their production more accurately and stay within the project schedule.
The WISA-Form plywood range offers several different surface options for prolonged service life for the systems. The same panel can be re-used over and over again, more than 100 times depending on the coating, and through that, gain substantial savings.
Recommended products