Shipments of WISA plywood products to our customers in the United Kingdom are running normally after the UK's withdrawal from the European Union. Ensuring efficient and timely delivery is our priority in all circumstances.
On January 1, 2021, new border controls between the UK and the EU were put in place. Since then, EU companies exporting to the UK are required to file customs declarations for their goods in all cases, including when they benefit from duty-free-treatment. At the same time, Northern Ireland is now considered part of both UK's and the EU's customs area, which means goods exported there via the rest of the UK should use a separate transit procedure.
At UPM Plywood, we prepared for these changes carefully and well ahead to ensure our customers are not affected by them.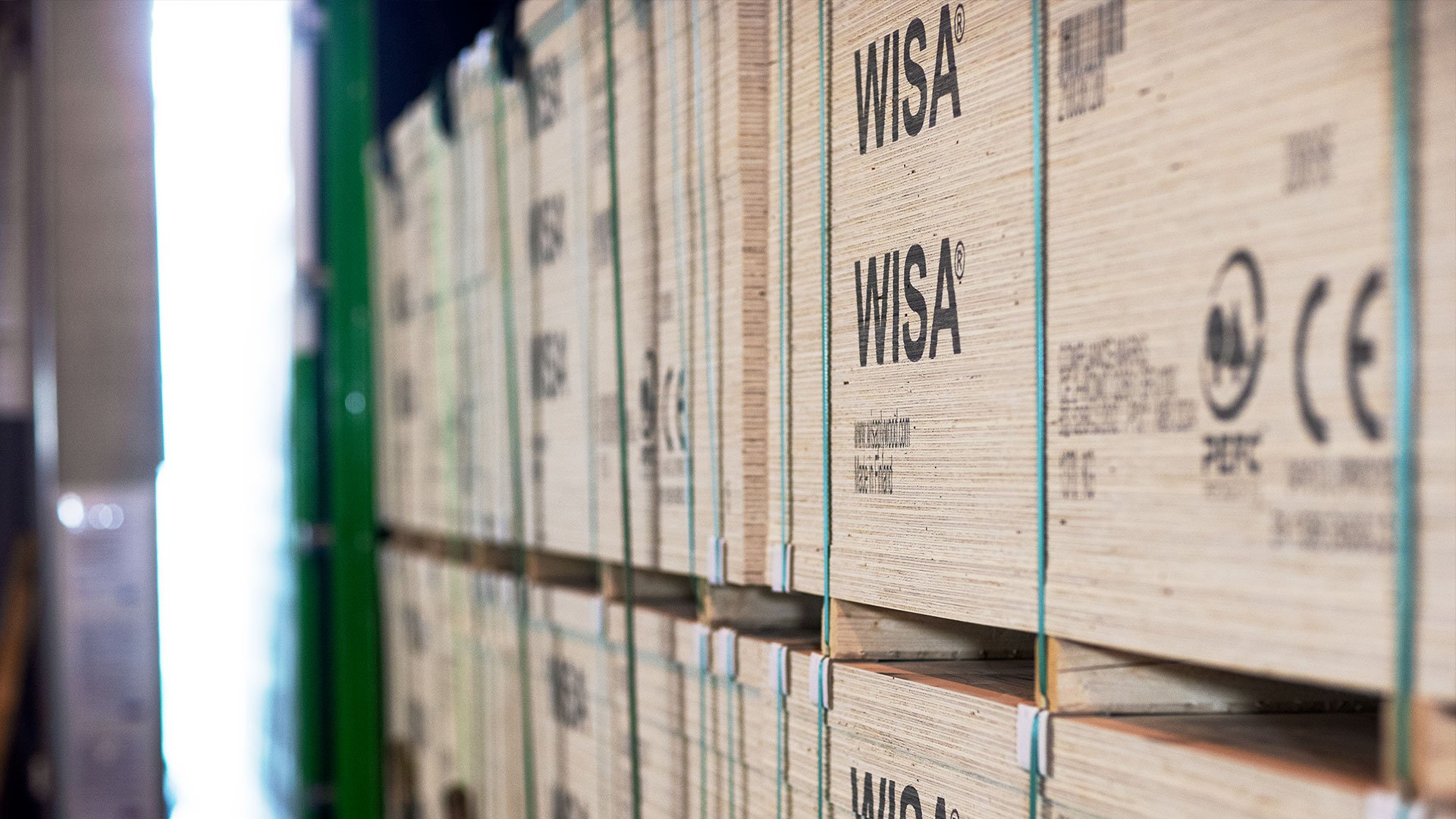 "Delivering products according to the agreed schedule is at the core of our customer promise, and I am happy that we have managed to fulfill this throughout the transition to the new UK border controls. To achieve this, we have kept ourselves thoroughly up to date about the new requirements while working closely with our partners and authorities", says Juha Vallittu, Logistics Manager at UPM Plywood.
Extending a helping hand
All WISA plywood products destined for the UK are shipped from our factories on bulk carriers to the Port of Tilbury. Upon arrival to the country, some of the products are stored in our service stock for secure availability, from where they can be quickly delivered to our customers everywhere in Britain. For direct delivery upon arrival, the products continue on their way immediately and directly to the customer.
"In December, we updated our logistics processes and customers' orders to match the new customs requirements. We handle customs declarations for the service stock products while the customer takes care of declaring those products that are delivered to them directly from our factory", Vallittu explains.
The smooth switch to the new delivery process has also been enabled by the fact that UPM is a large company with major shipments to everywhere in the world. For example, WISA plywood products are shipped to the UK together with the group's other products, such as paper and timber.
"The sea transport has helped us avoid the problems seen in the Cross-Channel truck traffic. We also work with professional logistics companies and carriers who are taking care of the various documents that they are now required to have," Vallittu says.
"In addition to these, we have communicated extensively with our partners and shared our knowledge to ensure that we are all on the same page about what needs to be done by each party. This has been very helpful especially regarding deliveries to Northern Ireland," he adds.
Regarding the overall situation in logistics in Britain, Vallittu is hopeful that business will soon be back to normal.
"For us, there have been no problems in deliveries, and I'm sure this will be the case more widely too once everyone has adapted their operations to the new requirements", he concludes.
Text: Janne Suokas