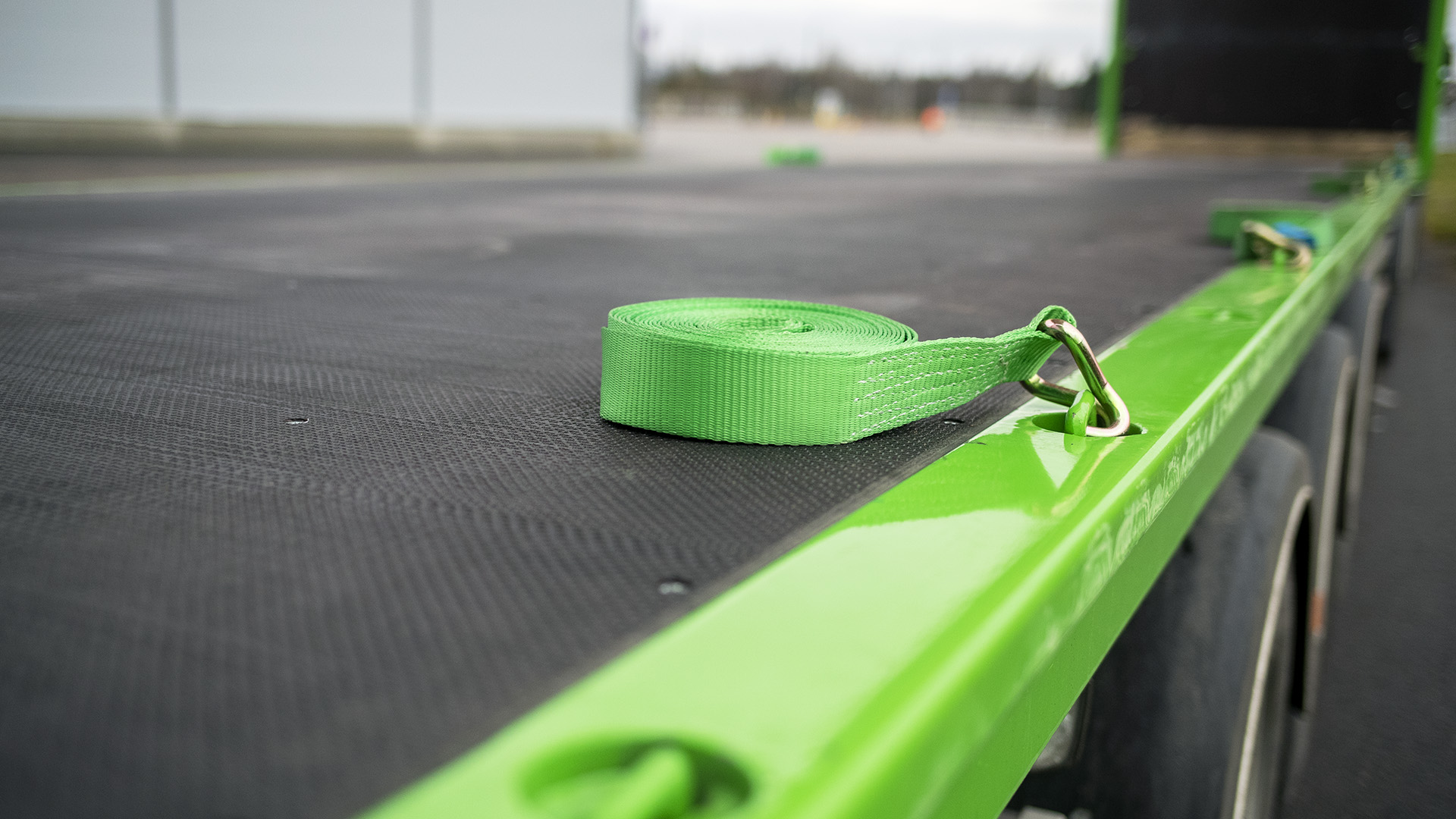 Climate friendly WISA® plywood flooring solutions help reduce vehicle fuel consumption, increase payload and minimize the carbon footprint related to transport.
As the world is looking for solutions for cleaner transport, a traditional material – wood – is now as relevant as ever. Vehicle emissions can be reduced by developing better engines but also by choosing the right materials and structures. For trucks and trailers, plywood flooring solutions offer improved efficiency and sustainability.
"Decarbonising transport is a major part of the transition to more sustainable development. Sustainably produced plywood is a climate friendly, renewable and recyclable alternative to fossil-based vehicle flooring materials, such as aluminium and steel. It helps meet the growing needs of cleaner transport," says UPM Plywood's End Use Manager Juha Patovirta.
UPM Plywood is a frontrunner in developing flooring solutions for trailers, light commercial vehicles and reefers. Over the past 30 years, the company's WISA plywood panels have been installed in more than one million vehicles all over the world.
"Plywood is strong and durable but also very light. When comparing panels of the same weight, plywood outperforms aluminium and steel in bending moment and stiffness. Because of its excellent strength-to-weight ratio, plywood flooring helps lighten the chassis and reduce fuel consumption while increasing the payload," Patovirta explains.
Today, UPM Plywood's product portfolio for transport applications is the largest on the market and available in a flexible size range that further increases end-use possibilities. The company has developed products that further enhance the excellent qualities of birch plywood. For example, WISA-TopGrip features a high friction coating that facilitates fast turnaround and safe loading. The excellent durability of WISA-Truck Plus prolongs the service life of vehicles and provides a lighter solution compared to aluminium.
"The coating options available for plywood today eliminate the need for a separate steel or aluminium surface even in the most demanding applications such as delivery trucks. Plywood floor lasts the entire lifetime of the trailer", Patovirta concludes.

Text: Janne Suokas