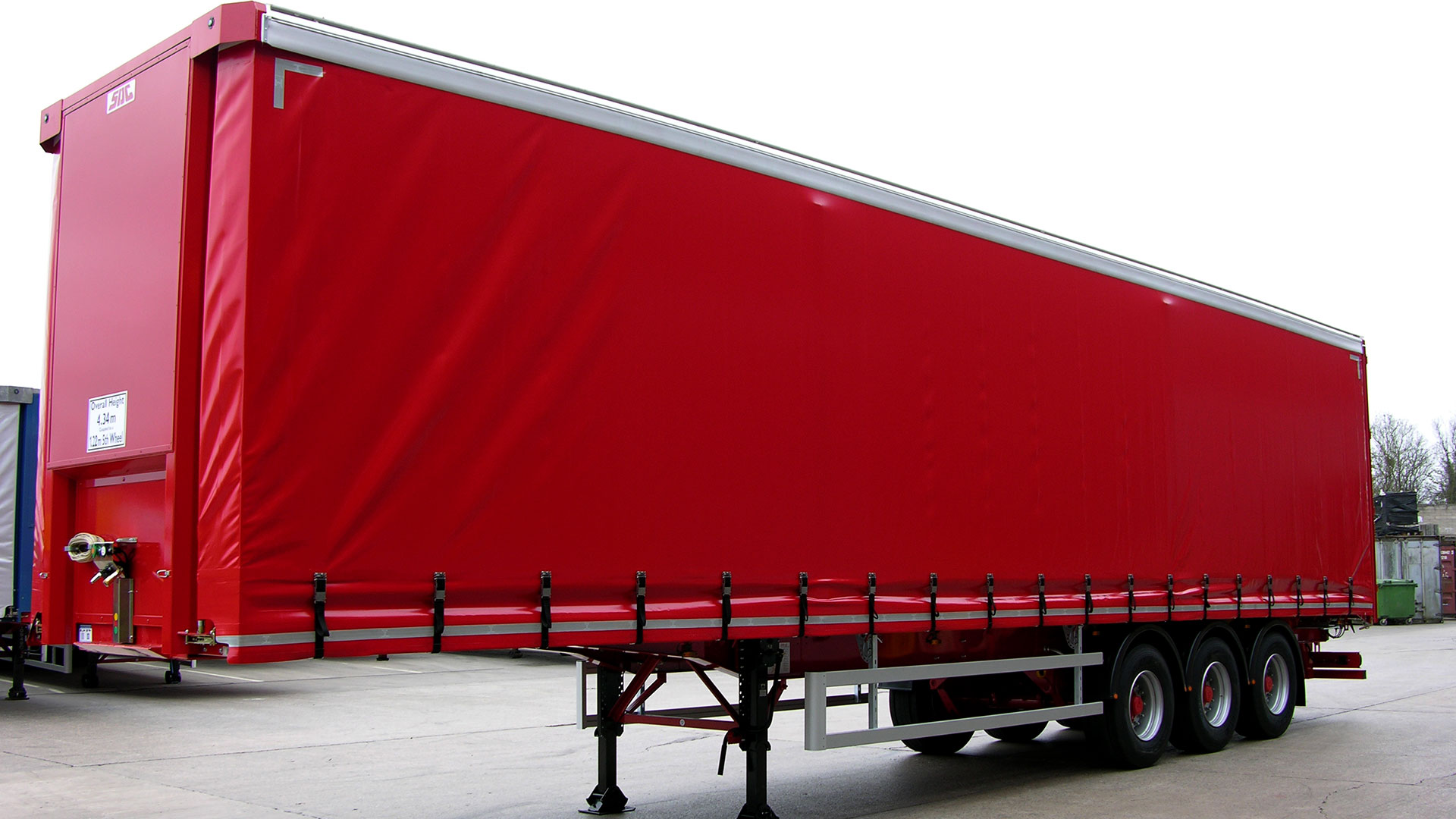 UK and Ireland's leading trailer manufacturer SDC Trailers Ltd has used UPM Plywood's WISA-Trans flooring panels ever since they were first introduced more than 20 years ago. The proven performance of WISA-Trans combined with UPM's exceptional service and aftermarket support continue to make it the best flooring solution for trailers of all kinds.
Established in 1978 and part of the CIMC Vehicles group, SDC Trailers manufactures a wide range of trailers for the road transport and logistics industries, including box vans, curtainsiders, skeletals, platforms, urban trailers and extended length trailers. The company produces from 8,000 to 9,500 trailers annually at its modern production facilities at Toomebridge and Antrim in Northern Ireland and Mansfield in England.
WISA-Trans panels have been SDC's choice for flooring in its trailers since the mid-1990s.
"I first saw WISA-Trans at the Commercial Vehicle Show. The research and development that has gone into the product is well ahead of others. It is an environmentally friendly and absolutely durable product that is very well supported in the aftermarket", says Paul Bratton, Chief Operating Officer, SDC Trailers.
WISA-Trans was specifically developed by UPM Plywood as an environmentally friendly alternative to the traditional hardwood flooring used in trailers earlier. The panel's multilayer laminated plywood structure combined with a unique wear resistant coating makes it extremely strong and durable, which means they last the whole service life of trailers without the need for maintenance. Thanks to these features and its slip resistant surface pattern WISA-Trans has become an industry standard whose product name is now used as a generic term for trailer flooring.
More than just a product
SDC supplies trailers to the leading road haulage and logistics companies in the UK and Ireland, such as TIP Trailer Services, Eddie Stobart and Owens, among others. The company's approach to business is to understand the customer's logistics requirements and – based on its years of experience in the haulage industry – tailor solutions that meet the customer's needs.
Bratton tells that UPM's service and know-how really helps SDC in reaching these goals.
"The technical support that we get from UPM is exceptional compared to anybody else with any flooring product. That makes a huge difference. You are not just buying a product, but the service too. It gives you confidence that when you are fitting WISA-Trans flooring for a customer, there will not be any problems", he says.
Bratton appreciates how any difficulties are always handled and dealt with by the UPM Plywood's local office in the UK or, if necessary, by the head office in Finland. He tells a recent example: "Our customer's client had switched to using heavier forklifts, which was causing some damages to their trailers. Andrew Jackson from UPM Plywood made constant visits to their technical staff, assessed the situation to get to the root of the problem and advised on a suitable product as well as how to fit it to solve the problem."
Partnerships for mutual benefit
Andrew Jackson, Sales Manager for UPM Plywood in the UK, explains that the extensive technical support is an integral part of the company's service to WISA-Trans customers. The advanced service concept is made possible by UPM Plywood's long experience and know-how in developing plywood products as well as the company's secure supply chain.
"We haven't changed WISA-Trans because it really has the right design for the right applications and does the job very well. What we've done is that we have created partnerships where we work together with the customers in the design and construction floors in real life applications", Jackson says.
Combined with WISA-Trans' time-tested performance and durability, this approach to service has played a big part in why SDC remains UPM Plywood's biggest customer in the UK today.
"Over the 20 years, we've developed a close working relationship with SDC, and they have confidence in us in being able to deliver the product on time and to quality level that you would expect from a market leader", Jackson concludes.
Text: Janne Suokas
Photo: SDC