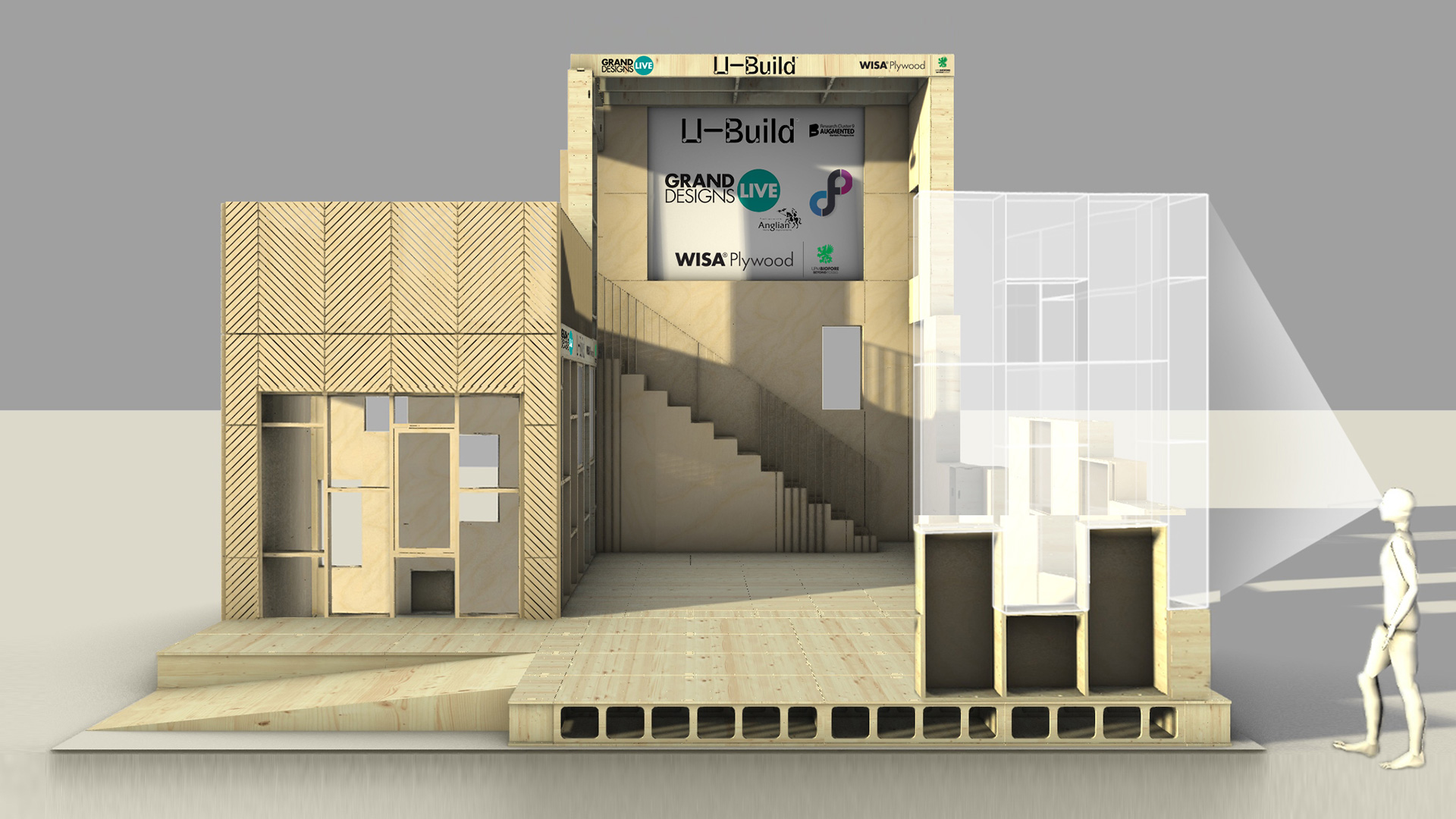 UPM WISA-Birch and WISA-Spruce plywood will be centre stage in a unique hands-on presentation at the Grand Designs Live exhibition in London from May 4-12.
Both UPM products have been chosen by pioneering architecture practice Studio Bark for their exhibition stand – a modular building which visitors will be able to add to during the show.
"We are providing an unprecedented opportunity for visitors to interact with the build system live at the show using VR/AR. They won't have seen anything like this!" Nick Newman, one of Studio Bark's directors, told UPM.
The practice has a strong environmental ethos and its U-Build system can be used to create buildings from living pods and garden studios to a full-size home from flat pack timber building boxes. The concept will be seen in action on UK TV on April 25th when Studio Bark's Box House, the first ever U-Build house, will feature on the Channel 4 series Grand Designs: The Street.
Studio Bark chose WISA plywoods for many reasons, including sustainability, clear chain of custody, reliability and strength, but also because it looks good and is easy to work, with minimal waste.
Visitors to the show at Excel will be able to see U-Build and WISA products in action – and create their own boxes to add to the building, which will be reconstructed in October at the second Grand Designs Live at Birmingham's NEC. Later the components will be reused a third time as part of a community project in London.
Follow Studio Bark and U-Build on social media:
Instagram:
@studiobark
@ubuild_uk
Twitter:
@StudioBark
@Ubuild_UK
Facebook:
@StudioBark
U-Build