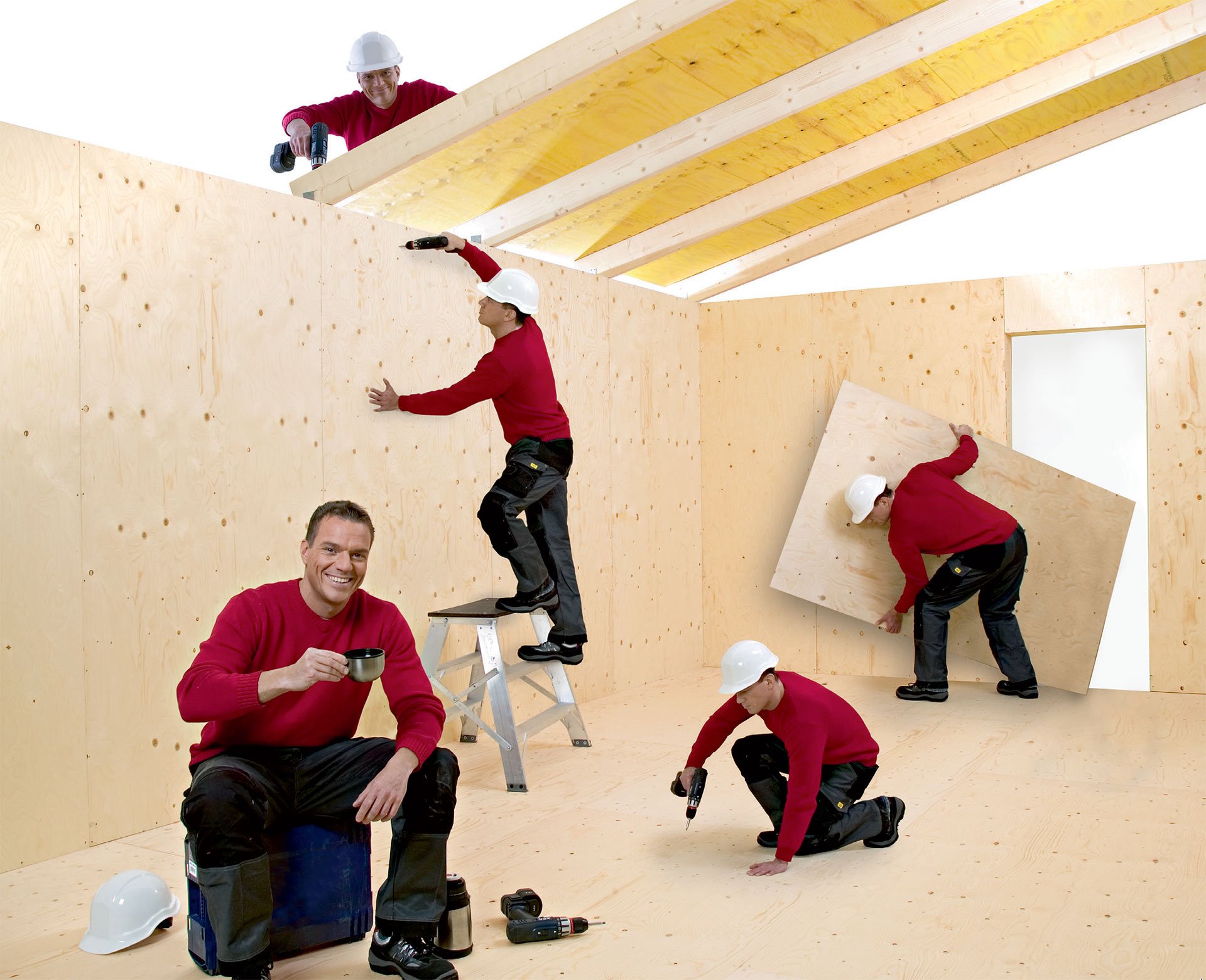 WISA-Spruce Special is a smooth, strong, lightweight, multipurpose plywood panel with superior surface quality and impressive credentials. The panel is as tough as the regular WISA-Spruce, typically used in load bearing structures, but the refined look and smooth surface makes it suitable for other uses as well including shop fittings, joinery, furniture and DIY use.
WISA-Spruce Special is a well-known trade name for WISA-Spruce with solid surface. In the EN 635-5 standard, the Grade II spruce plywood is the best quality, allowing some open defects on the surface. The face quality in WISA-Spruce Special is even better, it is UPM's premium grade G, without any open defects.
The great appearance of the panel has not affected other properties such as strength, stability, durability, workability or environmental sustainability. The panel is ideal for projects highlighting environmental concerns and great quality.
WISA-Spruce Special ticks all the boxes:
CE marked by EN 13986 in AVCP CE 2+ and EN 636-2 S, conforms to EU Construction Product Regulation
Declaration of Performance (DoP) available for use with Eurocode 5, or properties listed in BS 5268
Structural design standard
Chain of Custody Certification (FSC)
Formaldehyde emission class E1: ideal for use in public buildings, by request CARB Phase 2
Environmental Product Declaration (EPD): Use for BREEAM & LEED environmental assessment
Low carbon footprint helps achieve A+ ratings in accordance with the Code for Sustainable Homes
Listed in BRE Greenbooklive