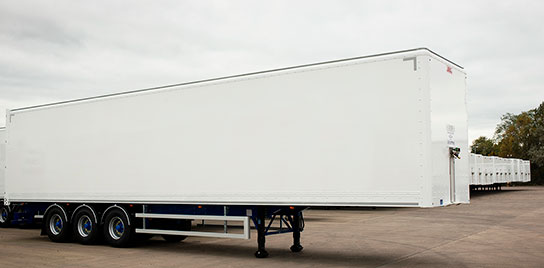 One of UPM Plywood UK's longest working relationships with a trailer company is built on trust, expertise and many commercial and performance advantages provided by WISA-Trans and WISA-Truck Plus flooring. Mutual understanding of each other's business benefits each side and both foresee growth in the future.

TIP Trailer Services UK&I manages in excess of 20,000 articulated trailers throughout the United Kingdom and Southern Ireland.
As Commercial Director UK&I, Karl Davies, explains: "We operate from 12 locations with a further three workshops dedicated to key customers. TIP is the largest trailer rental and leasing company in the UK today with almost 50 years' experience in rental and leasing.
"We use predominantly WISA-Trans, but have a small number of WISA-Truck Plus floors for specific operations where we have created an enhanced floor specification. I have specified WISA-Trans floors for over 15 years and the trailers have proven to be extremely effective over that period."
TIP Trailer Services UK&I provide a range of services for transportation and logistics customers. These include everything from specifying and sourcing of equipment, daily rental options through to long term financing structures, maintenance and repair, full fleet management and damage management as well as the buying and selling of used assets.
Why WISA?
Karl says TIP chooses WISA-Trans flooring from UPM for a number of reasons including product longevity, product responsibility, health and safety considerations and environmental responsibility. But above all because of reliable product support and expertise from UPM.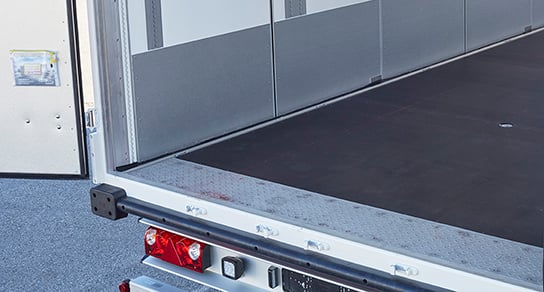 "Articulated trailers have a long life in the UK and the floor is an essential part of that longevity. WISA-Trans is an extremely strong product given its multilayer laminated plywood structure that has proven over the years to outperform standard Keruing floors in terms of strength and longevity," says Karl. "All of our floors are specified to be supported on all edges of the floor panel to maximise its strength in operation. We also find the wear resistant coating of WISA-Trans to be more than suitable for standard curtainsider operations.
"The non-slip coating on WISA-Trans is a positive factor in our specifying of the product. Employee and customer safety is paramount to TIP and having a proven non-slip coating as part of the trailer floor specifications helps to avoid accidents caused by slipping whilst on the trailer.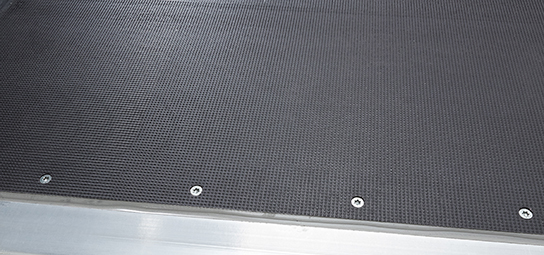 "Environmental responsibility - renewability and recyclability - is important for TIP and has been for a number of years. The fact that UPM adheres to the EUTR is a factor in choosing UPM over other plywood companies. Plus UPM is very confident in its WISA products and as such is able to offer market leading warranties which TIP are able to enjoy."
Support and expertise key factors
Above all Karl appreciates the back-up on tap from UPM experts: "The technical knowledge of UPM employees is a major factor in our long term partnership. We work very closely with UPM to evaluate the best solution for bespoke applications and the WISA product range is broad enough to offer suitable solutions for all applications. Also, given the product construction, you avoid many 'in life' issues such as swelling of the wood product which leads to potential cost to rectify, lifting boards etc."
The successful relationship is also in large part down to Andrew Jackson, Sales Manager for UPM Plywood in the UK, as Karl explains with a smile...
"Not wanting to make Andrew blush... We have developed a very close working relationship over 15 years working together on certain problem accounts. Andrew's exceptional product knowledge and willingness to support us on a technical level - and on a commercial level - have been key to cementing our relationship. TIP UK has 100% trust in the advice that we are given and this has been proven over many years working together and many bespoke floor solutions we have supplied to our end customers."
"The relationship is a very mature one that is built on trust that has developed over the years. I see the relationship continuing to go from strength to strength as we continue to work closely together to offer the best trailer flooring solutions to our clients."
From UPM's side of the partnership, Andrew Jackson said: "UPM is a team and not one individual and of course all members of the team work together to create the solution - I'm the face the customer sees. Working face to face and behind the scenes with companies like TIP Europe our team of experts works with each customer to find the right design for the application in question at the time."
Text: Jane Garner
Photos: UPM