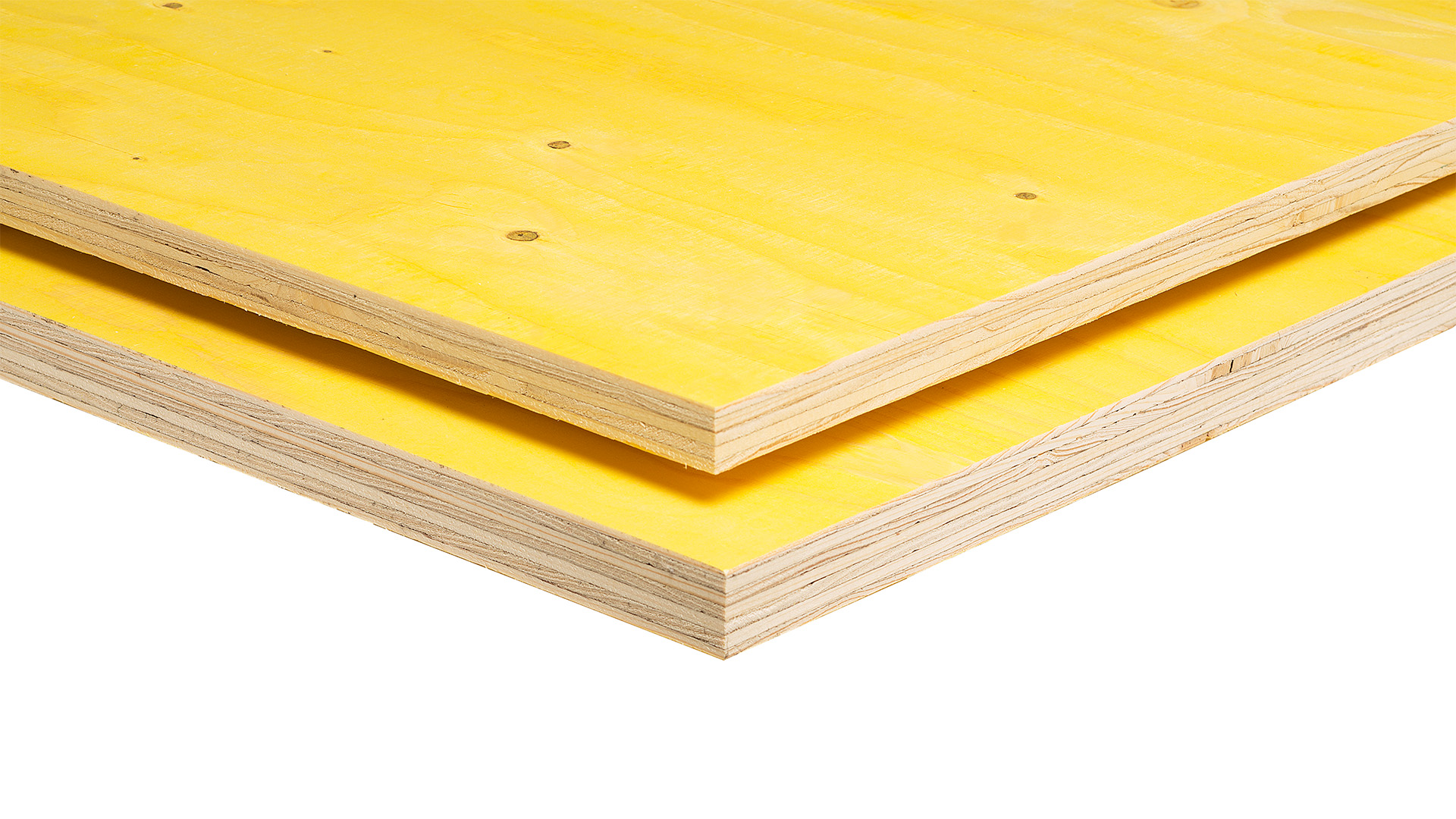 Changing weather conditions often pose a challenge for building work because building materials must constantly be protected from moisture. WISA-SpruceBT, which is treated on both sides with a wood protecting agent, during the production process, is designed to make things easier. The treatment protects the board against blue stain fungus and other wood-destroying fungi and also helps to keep the board clean.
The treatment enhances the board's biological resistance without compromising the plywood panel's excellent technical properties.
WISA-SpruceBT is based on the well-tested WISA-Spruce plywood, a general-purpose structural board suitable for any building work. Its excellent strength qualities make it an ideal choice for load-bearing applications, such as roofs, floors and walls. The WISA-SpruceBT is well-suited to be used as a building panel for projects where the relative humidity can rise up to 100% during the construction phase.
Time-saving primer
Because the product has already been surface-treated during production, it does not need to be treated separately at the building site, which saves time. The water-dilutable wood treatment also works as a primer, which reduces paint consumption. If the board is installed in permanent exterior applications, the parts that are exposed to the weather must be coated with water-based or oil-based paint.
The WISA-SpruceBT plywood is treated with a REACH PT8 category wood preservative. The wood preservatives in this category are biocide products that protect the wood and its surface from harmful organisms. The board is also fully M1-certified, which means that all its VOC emissions are well below allowed limits.
In addition to standard sizes, WISA-SpruceBT is available up to a size of 1,525 x 3,280 mm in various surface types.