Arkta Reponen has already pioneered the construction of 450 timber-framed apartment buildings and has 300 more in the pipeline. Three six-storey wooden houses are currently under construction in Tikkurila. The top five floors of Asunto Oy Vantaan Huvikumpu are wood-framed and the bottom floor is concrete-framed. According to Hannu Saari, Technical Director of Arkta Reponen, the structural solution is optimal in terms of load-bearing capacity and stiffening of the frame with this number of storeys.
The roof elements of the Huvikumpu wooden apartment buildings will be supplied by Oiva Woods Solutions, using WISA-Kate Plus underlay, a durable, protective treated plywood structure. According to Project Sales Manager Vesa Saarelainen, WISA-Kate Plus was chosen for the elements because of its high quality, product support and delivery reliability.
"We opted for a nail-plate truss with Wisa-Kate Plus as the stiffening component. We obtained a cost-effective element that is quick to build in the factory and easy to install on site. In industrial prefabricated construction, reliable supply and timely availability are of considerable importance," Saarelainen says.
According to Saarelainen, WISA-Kate Plus is a material that stands up to scrutiny both technically and visually. Thanks to its structure, the deflection of WISA-Kate Plus is virtually unnoticeable, which further enhances the quality of the final product when the structure is visible.
"It is convenient to attach solar collectors to the WISA underlay and, if necessary, the structure is easy to reinforce," Saarelainen adds.
Reliable WISA-Kate Plus plywood for professional use
According to Pertti Lamminparras, Sales Manager at UPM Plywood, WISA-Kate Plus is designed as a load-bearing substructure for waterproof roofs with either bituminous felt or sheet metal as the roof covering. The advantages of plywood are particularly evident in professional applications.
"The product provides a stable structure. WISA-Kate Plus is definitely the best choice when a professional builder guarantees the construction. In the end-use application, it provides optimum performance, and the efficiency of the whole construction chain is improved because the installation of the plywood is quick and the service life is long," says Lamminparras.
Arkta Reponen also uses WISA-Kate Plus plywood as a load-bearing substructure in several gable or pent-roof residential projects in Southern Finland. According to Hannu Saari, the tongued and grooved plywood sheet does not need to be supported at the joint and the plywood is easy to install. The usage can be calculated accurately, so no material is wasted. All this saves work, time, and raw materials.
"The starting point can be aligned quickly, and fewer fasteners are needed thanks to the size of the board and the points. The wood protection treatment of the plywood panel directs water away from the building, without the need for underlayment," Saari adds.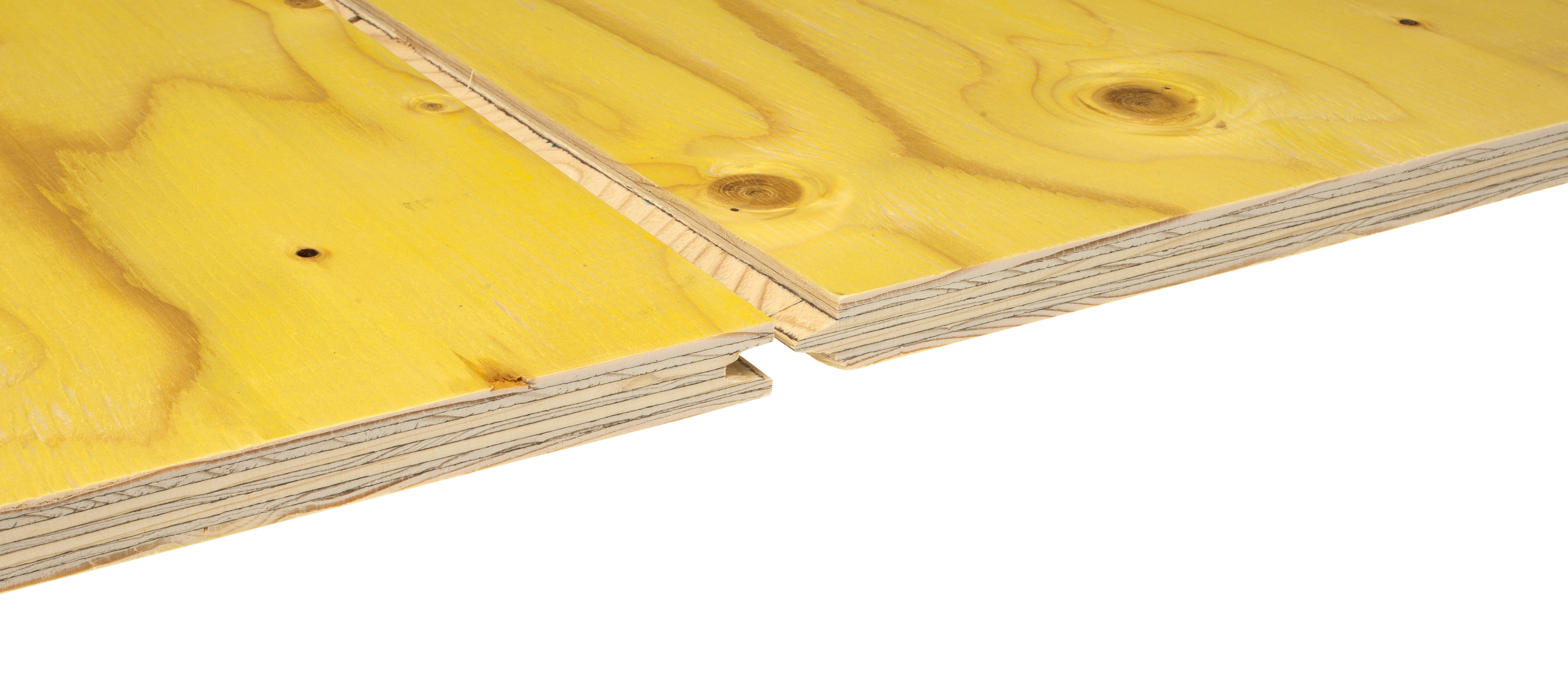 WISA-Kate Plus supports low-carbon construction
All wood-based products supplied by Oiva Wood Solutions are either certified or origin-controlled products, so in addition to practical reasons, the choice of WISA-Kate Plus is also supported by third-party verified and internationally comparable environmental reporting and certificates. At Arkta Reponen, environmental issues carry great weight.
"We monitor the carbon footprint and carbon handprint of buildings, and this aspect is becoming increasingly important in tenders. Overall, the emissions of individual building components matter, and UPM Plywood can provide reliable data to support the calculation," Saari points out.
UPM's WISA plywoods act as carbon sinks throughout their life cycle, and the share of fossil CO2 emissions in their life cycle is very small. CO2 emissions have been further reduced by gluing the plywood layers together with UPM Plywood's own innovation, WISA BioBond, a wood lignin-based gluing technology that replaces 50% of fossil-based glue.
UPM is committed to climate-positive forestry and the promotion of biodiversity in its forests. All wood raw material used in the production of WISA plywood is sourced from responsibly managed forests in Finland and the Baltic countries. WISA-Kate Plus, as all UPM's spruce plywood, is produced at Pellos mills in Finland.
Read more about WISA-Kate Plus plywood
Text: Anu Ritvanen
Main photo: Arkworks