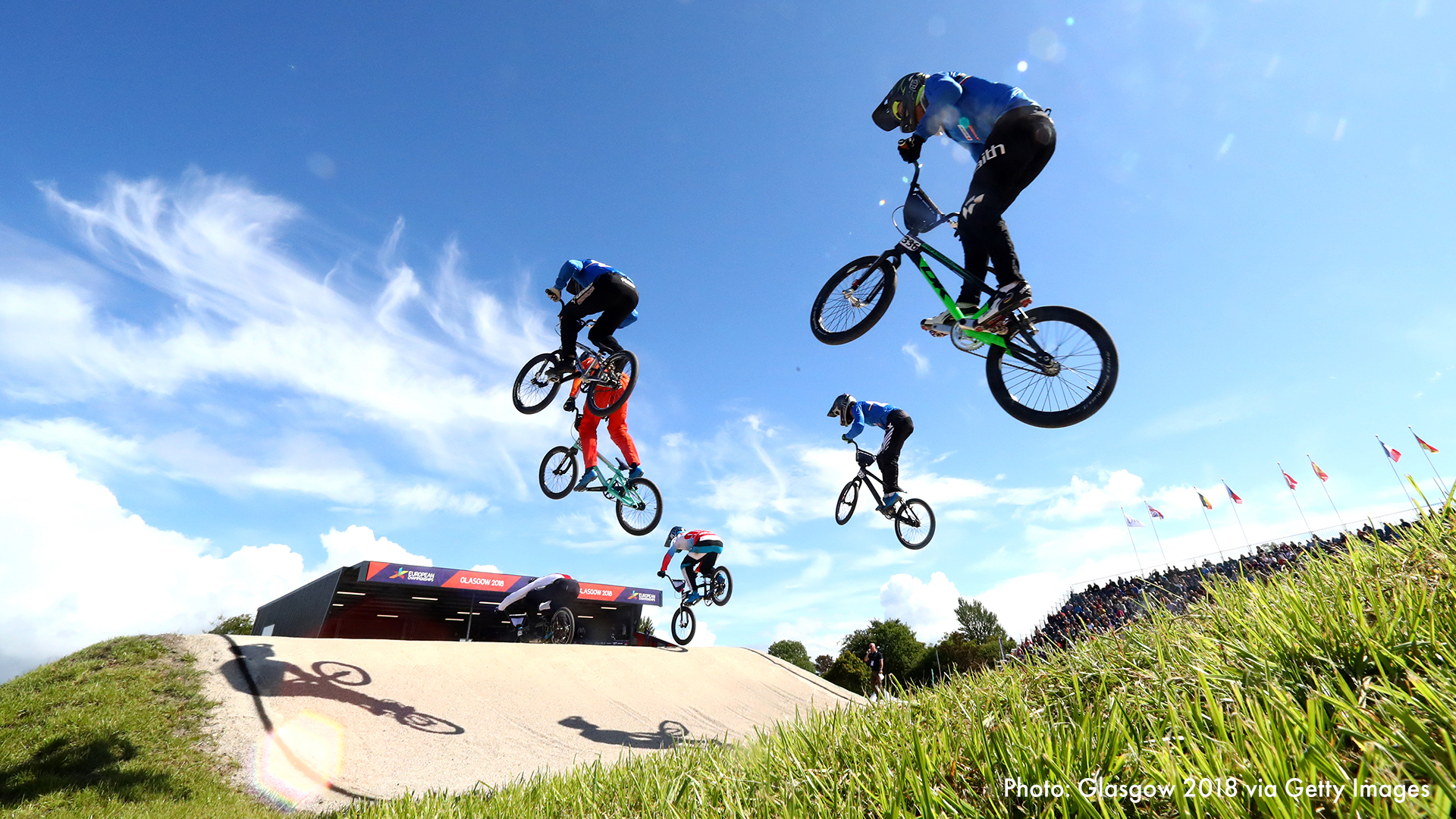 Truck flooring made by UPM has a very unusual use around the world – getting BMX racers off to a flying start.

UPM Plywood's WISA-Wire flooring works as a durable surface for start ramps on international championship arenas including the high speed, purpose-built track for the European BMX Championships at Glasgow 2018.
This became the only World Championship and Olympic standard BMX track in Scotland and only the second in the UK.
The track, with an 8-metre start ramp covered in WISA-Wire, was the focal point of an arena where British competitors Kyle Evans and Kye Whyte took the gold and silver medals. Since the championships, it has become the home of the Western Titans BMX Club.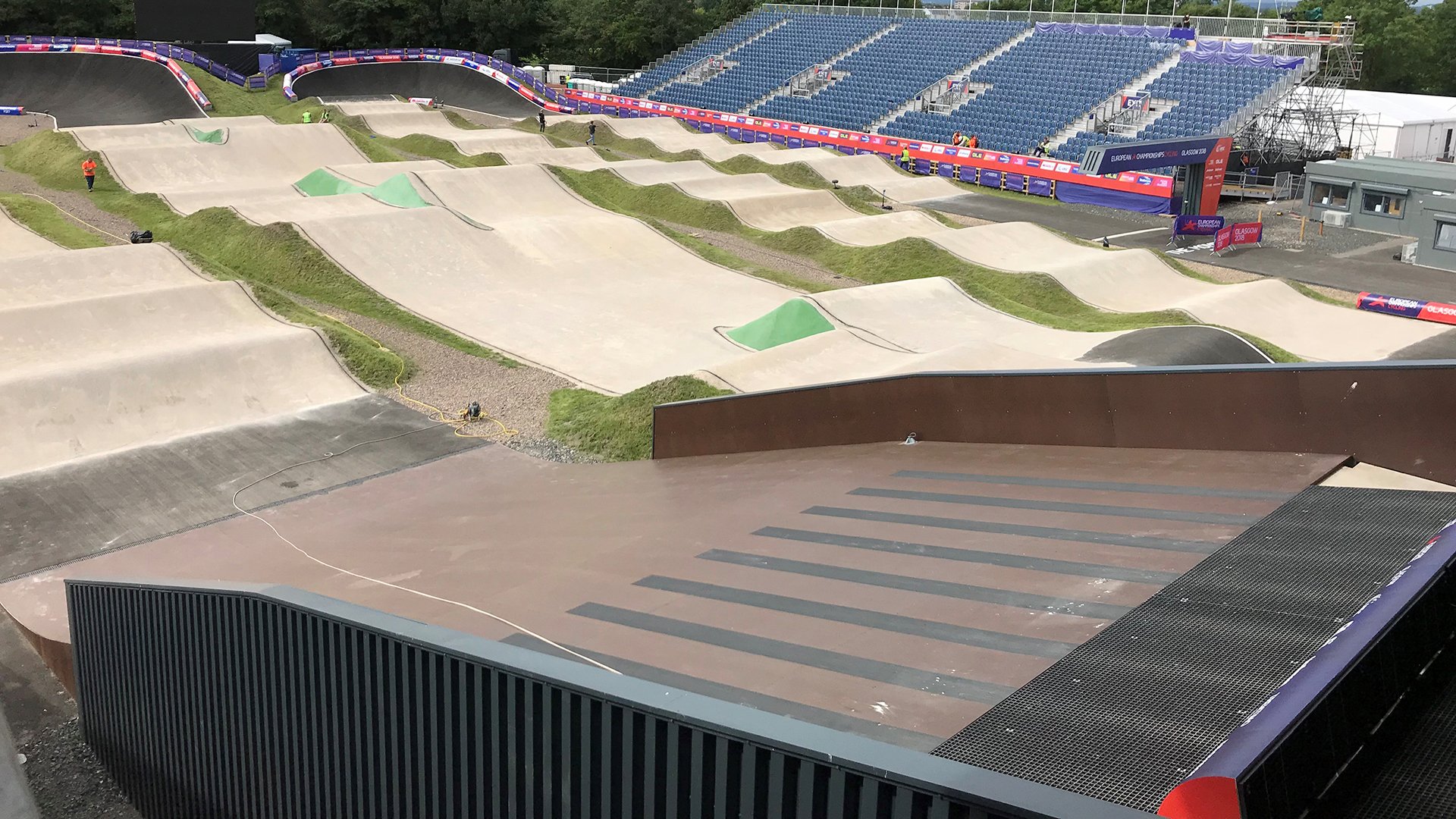 The track was a 'labour of love' built by Clark & Kent Contractors – 410 metres long with banked corners called berms, and plenty of small hills and jumps to test riders' ability and build speed. WISA-Wire was used for two ramps, their sides and walls.
Clark Bridgett, one of the founders of Clark & Kent Contractors, which celebrates 10 years in business in December (2018), already understood the talents of UPM's WISA-Wire product after working with it for the London Olympics BMX racetrack in 2012.
"Our primary work is the supply and installation of BMX racing tracks, pump tracks, concrete skate parks and mountain bike trails. Our specialist area is BMX and we consider ourselves worldwide market leaders in the sector," he said.
"We have been involved in many prestigious projects including BMX World Championship tracks in 2012 in Birmingham, 2013 in Auckland, New Zealand and 2016 in North Carolina. We work directly for the UCI and the national cycling federations for Britain, France, Norway, Portugal, Germany and more. We've handled hundreds of cycling and skateboarding projects worldwide, from some as little as £20,000 to the Olympic Games."
The contracting business grew out of Clark and his business partner and younger brother, Kent Bridgett's enthusiasm – and expertise – for BMX racing.
"We were originally riders for pleasure but became competitive racers at expert level," explains Clark, who made the semi final of the 2010 World Championship in South Africa. "We began as a couple of young guys building BMX tracks on private land in our spare time."
After working for another company, the two set up on their own in 2008 and by 2010 had their first contract with the US Olympics Committee, the same year they built an unprecedented BMX track at Perry Park in Birmingham, used for the 2012 BMX European Championships. Their 2013 Burgess Park BMX track in Peckham, London won a prestigious BALI landscape award for redevelopment.
"This is a labour of love. We are lucky enough to make a business out of it!" Clark smiles. So it is easy to understand that Clark & Kent's choice of products for each new track is very carefully considered.
WISA-Wire was first brought to Clark's attention by LOCOG, the organising committee for the 2012 Olympic Games: "This product has been suggested in the world cycling governing body, Union Cycliste Internationale (UCI), track build guidelines since the London Olympics.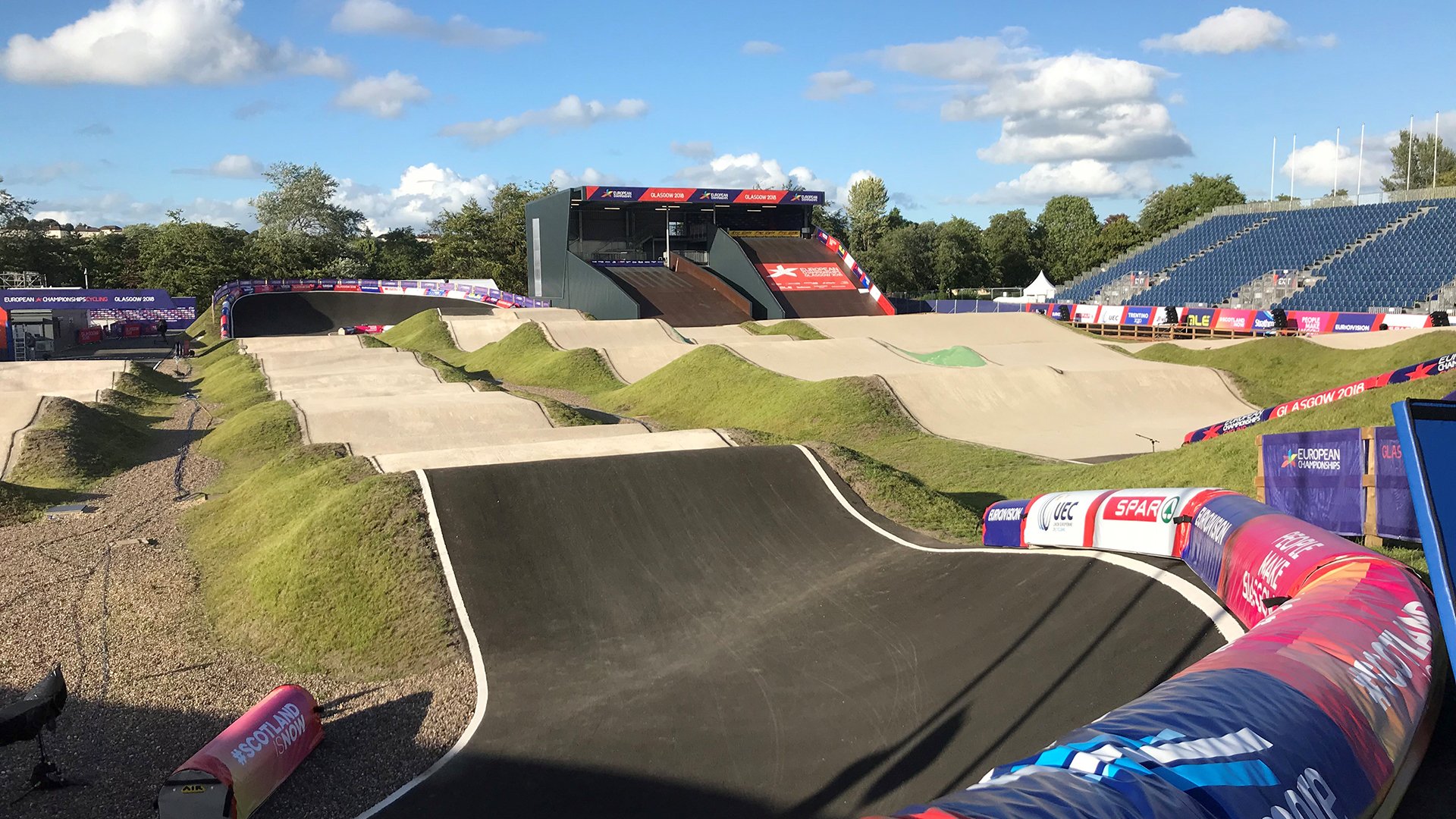 "WISA-Wire is used for BMX start ramps because it's 'grippy'. When I first tried the surface myself I was surprised how grippy it was! It's not the cheapest material and you can build a start ramp with concrete, but if it is to be a steel structure we suggest WISA-Wire surfacing not just for the grip, but because it's safe and stable in all weathers. Since this has become the high performance model and the Olympics model, governing bodies are building these ramps with WISA-Wire."
Clark notes that, while all contractors are very aware of cost in procuring the right products, there is also increasing mention of sustainability and carbon footprint in the tender process, which is where WISA-Wire's sustainable plywood will stand in good stead.
The Glasgow project used 225 WISA-Wire boards delivered by the Service Metals Group, one of UPM's distributors in the UK, headquartered in Leeds.
Andrew Jackson, Sales Manager for UPM Plywood in the UK, added: "We have been trading with the Service Metals Group for over 20 years, so it was natural we worked together to supply what the client wanted with the correct specification and on time. It was great to be involved again in another flagship BMX track in the UK."

Text: Jane Garner
Photos: Clark & Kent Contractors