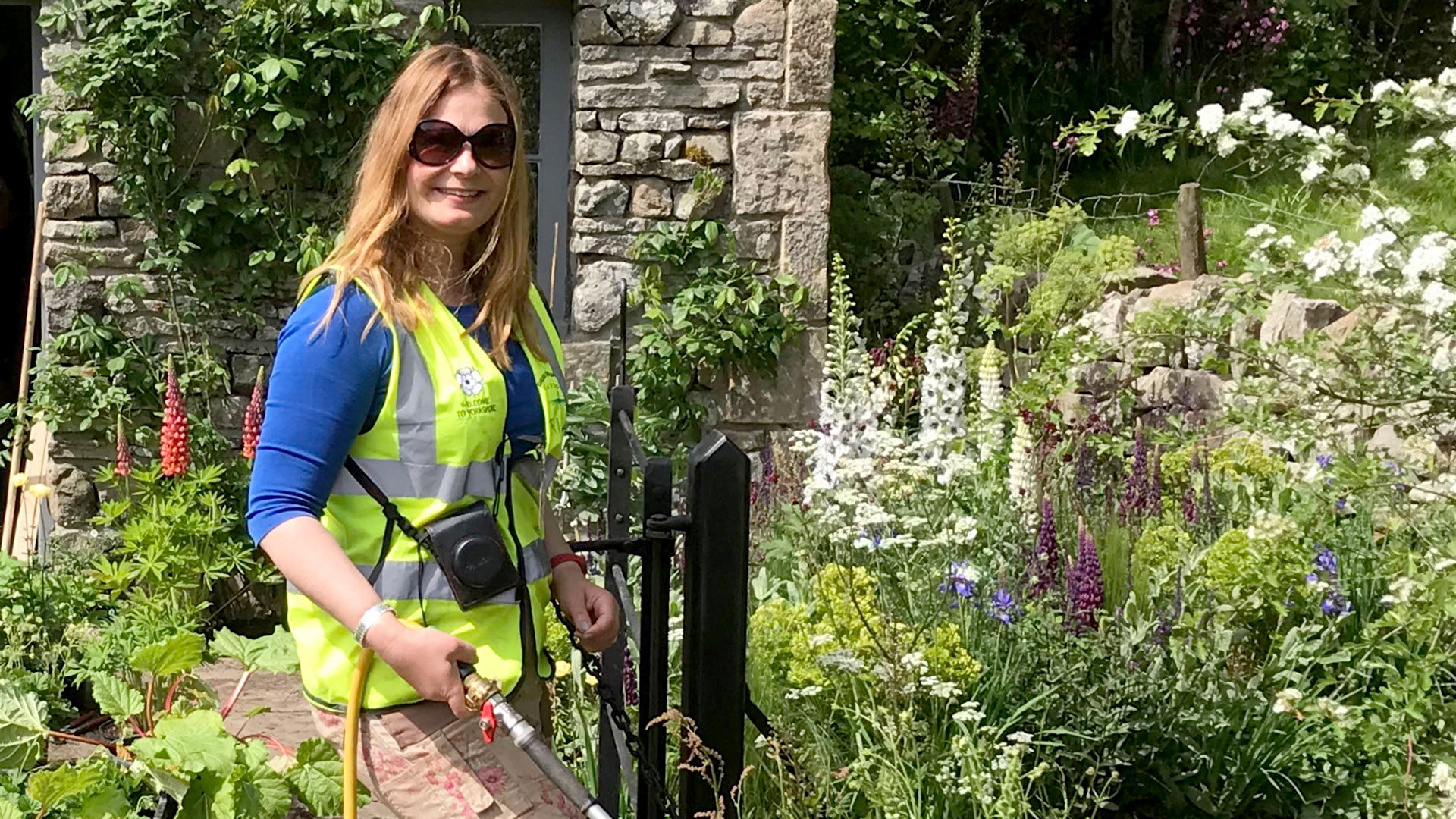 Landscape designer Taina Suonio is the creative force behind the first-ever Finnish garden in the world-renowned RHS Chelsea Flower Show in London. Helsinki-based Suonio is a frequent visitor to London on professional projects and is a respected expert, who has worked with leading British garden designers.
It's fascinating to listen to Taina Suonio talk about her career. This Finnish award-winning landscape designer is also an environmental biologist, a horticulturist, and a researcher at the University of Helsinki.
Taina has lived and worked abroad for nearly 20 years. For 13 years, she and her family lived in Belfast, where she and her husband worked for an international commission with the Northern Ireland Peace Process, in which former Finnish Prime Minister Harri Holkeri and the former Finnish President, Martti Ahtisaari, had important roles. Taina's earlier studies in business and public relations helped her in this occupation; but for her career, she gave up the world of business and administration for the greener side of life.
In Ireland, everyone discusses gardens
"In Northern Ireland there are four main topics of conversation: weather, sports, politics, and gardening. Everyone from teenagers to the elderly, no matter the social class, speaks gardening fluently – whether in small talk or profound discussions that can last for hours. Gardening is a matter of passion and pride in that part of the world and it's an interest that unites the English, Welsh, Irish and Scottish people", Taina explains.
At the Peace Process Commission, there was a chauffeur whose wife was a gardening enthusiast. They had a precious cottage garden, which had been owned by the family for hundreds of years, and she was happy to acquaint Taina, her keen "student", thoroughly with gardening.
"I come from Vihti, a small rural town in Finland, so I knew how to plant potatoes and weed out a cabbage patch. Nature is very important to me, but I wasn't at all familiar with horticulture or its history or the Latin names of plants, until this Irish cottage garden owner became my friend and let me help in their garden, sharing her vast knowledge and experience with me. She also took me to The National Trust gardens and nurseries. It was so interesting that I got absolutely infatuated and realized that gardening was my future. I decided to become a gardener and a horticulturist there and then, and started studying."
Even roofs grow green in Taina's hands
To fully immerse herself in her newfound passion, Taina worked in nurseries, garden centers and gardens, such as Lady Londonderry's National Trust Mount Stewart Garden even while studying. Soon thereafter, initially as a volunteer, Taina worked with leading British garden designers at the world's best-known garden show, the annual Chelsea Flower Show. She has worked with different award-winning teams there since 2005.
"My Chelsea story started when I met Carol Klein from BBC Gardeners' World. Known and loved by all garden enthusiasts in the United Kingdom, she welcomed me with open arms to her Chelsea Flower Show team."
Designing a garden and preparing for Chelsea demands a lot of preparatory work all year round, but Taina is busy with many other projects as well. She is renowned for her work on green roofs. She is also a member of the Fifth Dimension – Green Roofs in Urban Areas multi-disciplinary research group at the University of Helsinki. Their research concentrates on the effects of environmental change and how green roofs in urban areas can help the environment, people and animals alike.
Taina is currently at an especially exciting and busy time of her life. On the 6th of May she and her team will start constructing The Roots in Finland Kyrö Garden for the RHS Chelsea Flower Show which run from the 21st to 25th of May. Of course, Taina is expecting her husband and their four sons to come to visit the garden. And who knows, maybe Her Majesty, Queen Elizabeth II, will be among the visitors, as well!
Main image: Anne Hamilton