In September 2022, 50 white pedestals adorned The Kings' New Square (Kongens Nytorv) in Copenhagen, which had been renamed The Queen's New Square on the occasion of the urban history festival Golden Days. The pedestals, representing some of Danish history's important but forgotten women, were built by architect Bo Benzon's firm Arkitekturministeriet as part of a project collaboration with Golden Days, BIG, Meta, Accenture Song and Kunsthal Charlottenborg. They are the so-far culmination of the founder's exploration of what you can create with wood – and plywood in particular.
In this project, UPM WISA-Spruce, a material usually hidden inside buildings, emerged at the surface for once. Like the overlooked women that the art piece was about.
Thanks to a sponsorship from UPM, Benzon was able to build the pedestals in one of his favourite materials, WISA-Spruce plywood from UPM, despite a limited budget. However, the night before the opening, twelve of the pedestals were knocked over by a group of drunk folks. Fortunately, Benzon and his people managed to mobilise twenty people to re-erect and fix the pedestals, so that everything was ready for the opening, where also her Majesty the Queen of Denmark participated.
"If nothing else, it showed the durability of WISA-Spruce. After all, they fell like dominoes and hit each other with great force, because the large columns also had a lot of ballast in them. Even so, the scratches were no bigger than we could sand and paint a little, and then they were ready again," says Benzon.
Architecture to change the world
After being involved in building up the world-famous design studio BIG, Benzon founded his own company about 15 years ago. It goes by the name Arkitekturministeriet – meaning the Ministry of Architecture in Danish – although it is officially called AMPD, to not be confused with an actual ministry.
The overarching theme in Arkitekturministeriet has always been the temporary. "We do not work with concrete and bricks. Instead, we decorate restaurants, shops, trade fair stands and ski hotels and create set designs for music videos, TV programmes, festivals and pop-ups all over the world."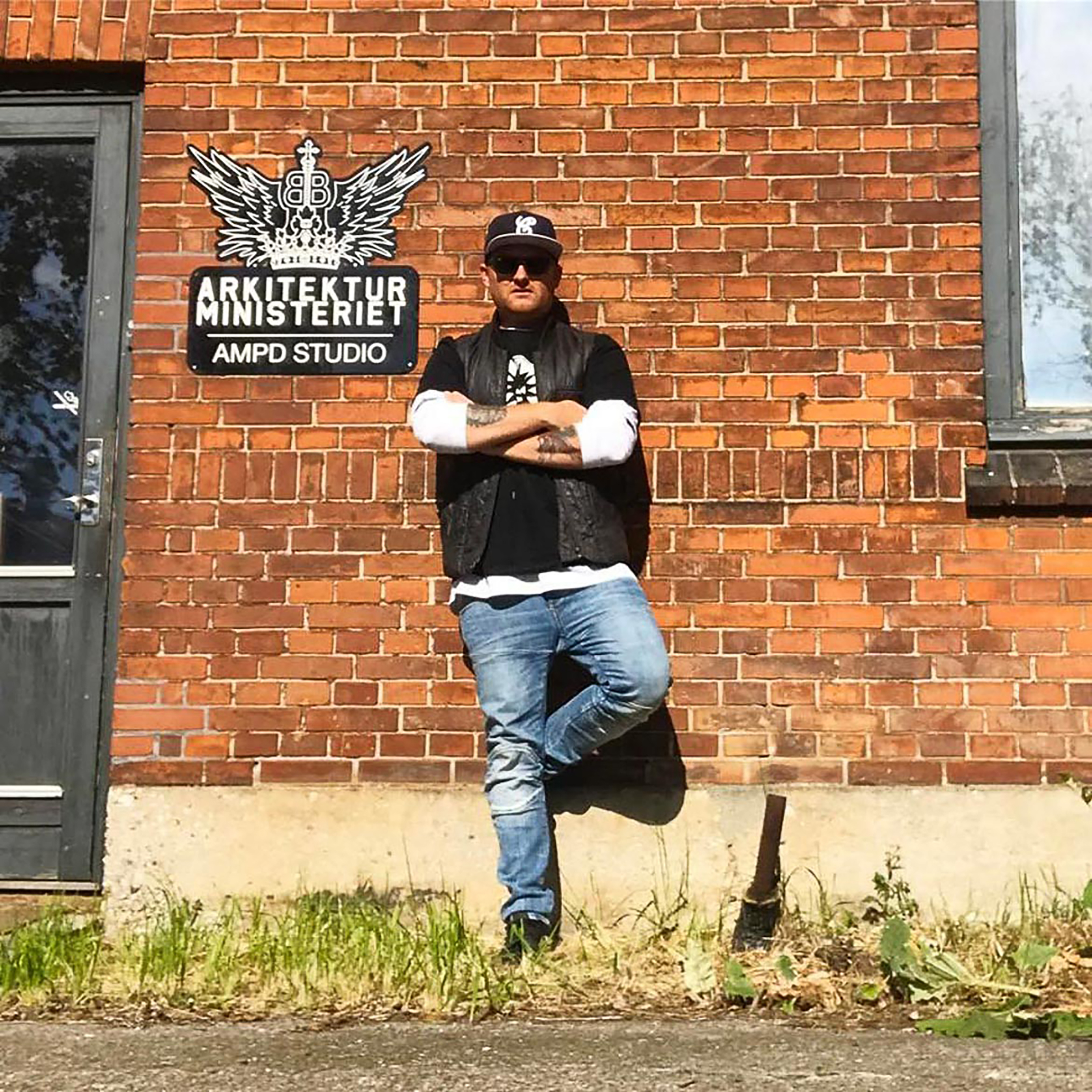 Photo: AMPD-Arkitekturministeriet
The company is not a mere design studio, but also a workshop. "It's an A-Z solution where we design and build projects in the workshop and on-site. We often also take them down and can also store the materials afterwards."
One of the ministry's first major tasks was to decorate the town hall and central square in Copenhagen for the climate summit COP15 in 2009. Here, Benzon really discovered WISA-Spruce.
"It's just great material, soft and exquisite, not too heavy but with great strength. It is well suited for temporary projects, but has at the same time impressive durability," explains the architect, who is so skilled with his hands that many think he is a carpenter.
Since the climate summit, Arkitekturministeriet has taken care of around 1,500 projects – an average of 100 per year. And many of the partners, such as Golden Days and UPM, have remained. Many have also joined along the way, for example, Maersk, Carlsberg, Red Bull, Zulu Comedy Gala and Copenhagen Airport, to name a few.
"It's about passion and joy, doing something for others and creating a better world. You won't find many companies that say it's not about the bottom line figures, so that's how we set ourselves apart."
Thoroughly good wood
Recycling is an integrated part of Arkitekturministeriet's operations, and WISA-Spruce is perfect for reuse, explains Benzon. "When we create set designs, for example, that are only used for a short time, we reuse a lot of plywood, because the material has a built-in suitability to be recycled."
He highlights Roskilde Festival's temporary train station which he designed in 2017 as an example of what WISA-Spruce has to offer. The 90 metres long and 12 metres tall complex, which is probably the world's largest temporary station, was first built in 2018 and again the following year. During the Covid pandemic in 2020 and 2021, the station was not erected, and most of the plywood was stored outdoors until it was used again for the festival in 2022.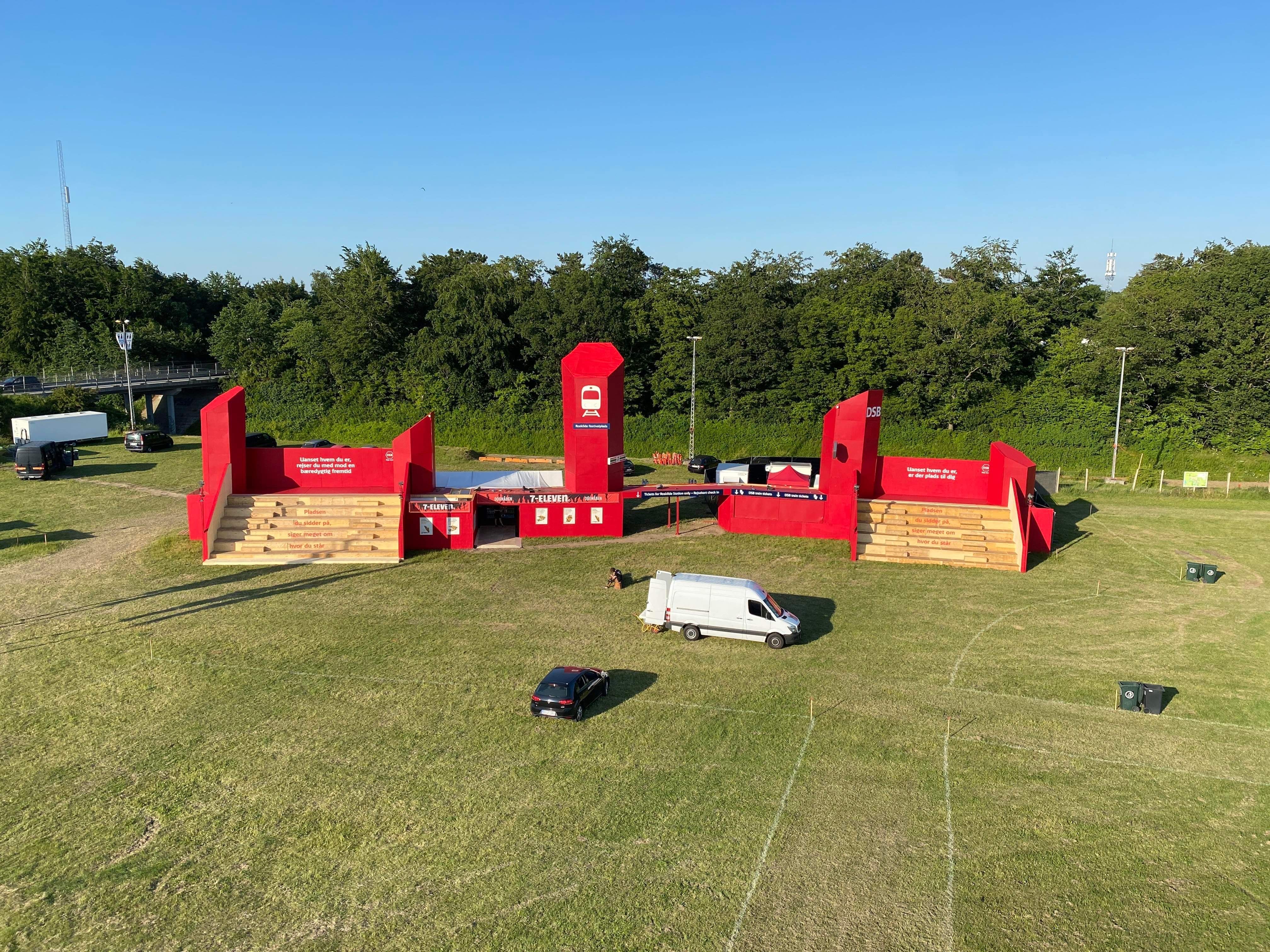 Photo: AMPD-Arkitekturministeriet
"These untreated panels, which are simply painted red, have been outside for five years. We only changed a few this year for purely aesthetic reasons. It shows how thoroughly good that wood is," says Benzon, adding that the plywood has also been saved for next year.
Sustainable Lego brick
As the example of Roskilde Festival's station shows, temporary solutions can be highly sustainable.
"Temporality is the permanence of our time," states Benzon, who has now scaled up this thinking with his relatively new company Nova Tegra. It manufactures "the sustainable and aesthetic Lego brick" built of, among other materials, plywood from UPM: WISA-Spruce for the structures and WISA-birch for the interior.
The first six standard Lego bricks from the 1940s can be put together in over 915 million different ways, and this is what Benzon is aiming for with the Nova Tegra brick too. The analogy does not stop there, as the Nova Tegra bricks can also be taken apart and used in new construction, just like Lego bricks.
"Imagine that you, as a student, have one wooden module. Then you get a partner, and then we add a little extra. Then you have children, and we add two modules until you have an Italian family with grandparents, grandchildren and adult children who do not move away from home with 48 modules. And as you get older, you reduce the models again," envisions Benzon.
"Just as you breathe with your lungs, your home expands and contracts with your needs. This is the way I think we should build the world."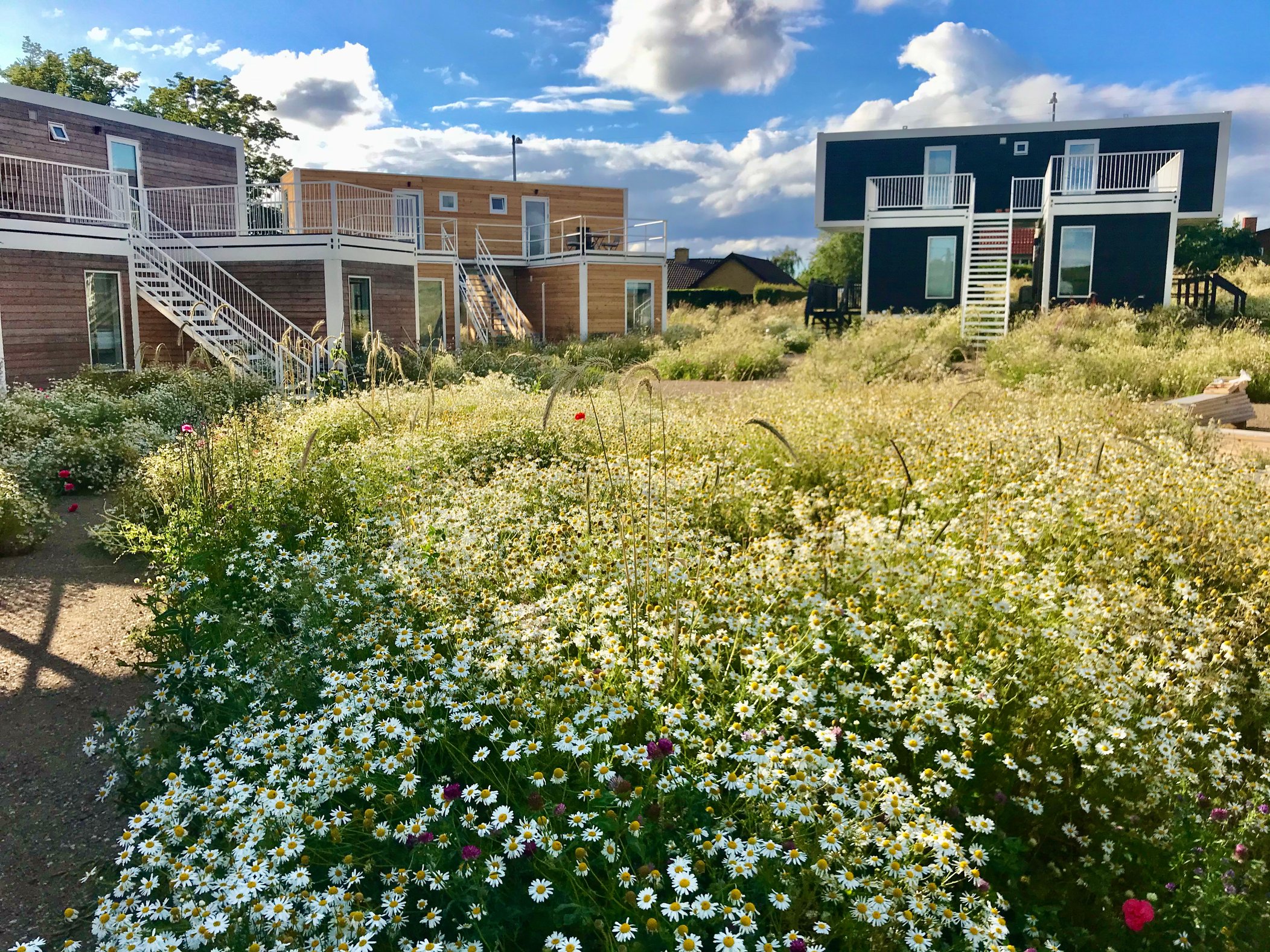 Photo: Nova Tegra
Benzon uses a so-called ground screw foundation, where a huge steel screw – partly made of recycled steel – is screwed directly into the ground. "It's truly 'leave no trace'. Our constructions can stand for 100-200 years but can also be moved in an afternoon."
A green revolution
The architect is driven by a passionate vision for a better society. During the two-hour interview, we get around a wide range of topics: from the big bang to fire safety regulations and pretty much everything in between.
"Politicians say that we lack solutions to the climate problem. But we don't! They've existed for 50 years. We lack the ability to adjust ourselves mentally to remove the rules that make no sense," Benzon says, citing Charles Darwin: "It is not the strongest of the species that will survive, nor the most intelligent, but the ones most responsive to change."
Text: Sara Steensig
Article main photo: Bo Benzon